Yaya Toure knows Pep Guardiola will demand trophies at Man City next season
By Michael Kelleher
Last Updated: 03/06/17 2:46pm
Yaya Toure expects Pep Guardiola to be a man on a mission next season after a trophyless first campaign in charge of Manchester City.
The 34-year-old midfielder signed a new one-year deal that keeps him at City for an eighth season.
And he knows Guardiola will demand more of his players next season after City finished 15 points behind Premier League champions Chelsea.
"You can see it in his [Guardiola's] eyes - he is not happy at all in himself," Toure told Sky Sports News HQ. "Next year, for sure, he is going to try to challenge for everything as much as possible.
"We know it is going to be difficult but we are going to put in all the effort because next year, if you are not fit enough and you come with a different mentality, he can smell that and you are going to be in big trouble.
"That's for sure. With him, there is no room for excuses."
Four-time African Footballer of the Year, Toure, was frozen out of the first-team squad early last season after a row between his agent and Guardiola, but he returned to the side in November and finished with seven goals from 31 appearances.
Toure says the episode did not cause him to have any hesitation in signing his new deal and insists his relationship with Guardiola is as strong as ever.
"What happened last year happened last year," Toure said. "I don't take it seriously because for me it is now in the past.
"It was difficult situation but I love to work and sometimes you can prove to people they should give you another chance.
"To be honest, the manager was very delighted with that. What happened is in the past. Now we just have to look forward and try to achieve important things for this football club.
"I know him for a long time. We know each other from Barcelona. He has always been honest with me and he tells you what he wants from you."
City have been active in the transfer market already this summer, signing Bernardo Silva from Monaco for £43m while they are close to completing a £34.7m move for Benfica goalkeeper Ederson.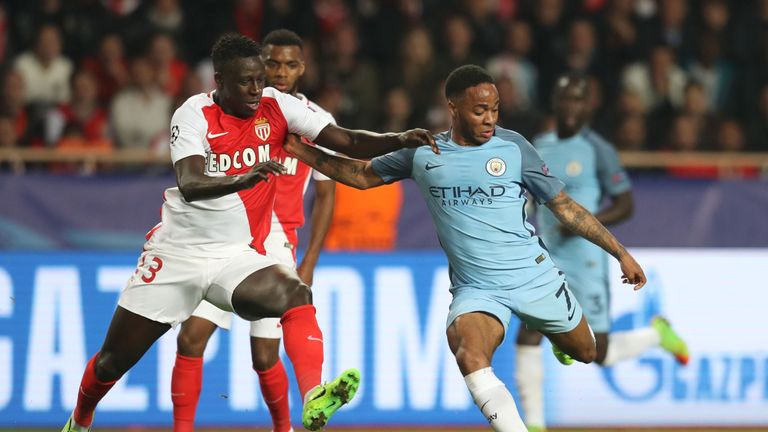 In addition, the club are closing on a deal for Monaco full-back Benjamin Mendy, while Southampton centre-half Virgil van Dijk, Tottenham right-back Kyle Walker and Arsenal forward Alexis Sanchez are also priority targets.
Toure admits he is excited by the moves and believes City will be capable of mounting strong challenges on all fronts next season.
"I am just a football player but like you guys I have been delighted to hear some of the news," Toure said.
"What I know about this club is there is something very important happening because the club want to move one step forward again like they usually do every year.
"For a player like that wants to win trophies and be in a strong squad with a great manager, it is something special.
"I think next year is going to be exciting. I hope we are going to win a couple of trophies and it is going to be fantastic."