Pep Guardiola says Man City will struggle to remain unbeaten this season
Last Updated: 23/10/17 11:43am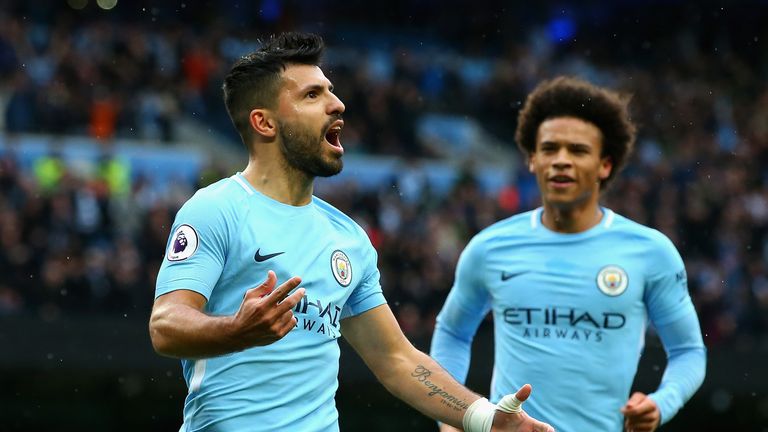 Pep Guardiola claims there is no chance of Manchester City going through the Premier League season unbeaten.
City lead the Premier League by five points after winning eight and drawing one of their opening nine games, scoring 33 goals in the process.
They are unbeaten in 13 games in all competitions this season and have equalled a club record by winning the last 11 of them in succession.
Comparisons are already being made with some of the great teams of the past, notably Arsenal's 'Invincibles' of 2003-04, but City boss Guardiola has refused to be drawn on such records.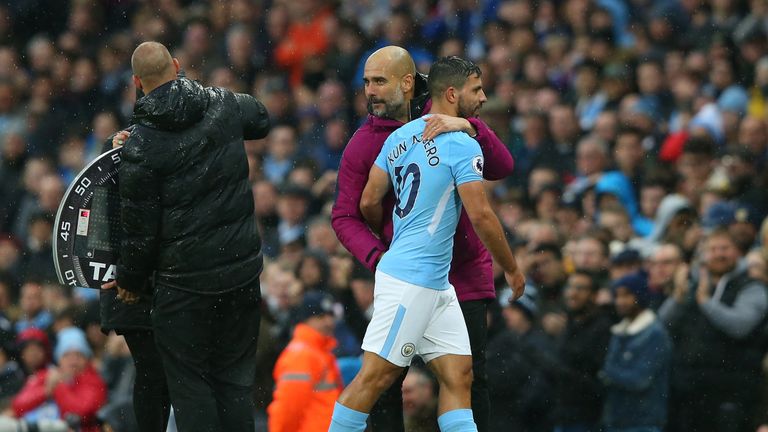 "These kind of records, these kind of situations - I know people like a lot the statistics and to compare one to another one with titles, and I am happy for the 11 wins in a row because we showed that we can win a lot of games in a row. But that's all," Guardiola said.
"To finish unbeatable, that is not going to happen because we are in a lot of games and a lot of competitions are so demanding, more than ever. To win with this kind of record sounds ridiculous.
"There will be a moment when we are going down. In that moment I am curious and I will test myself as a manager with the players and see how we are are going to react in that situation."
Guardiola related his team's position to the giants of the NBA, maintaining how difficult it is to go throughout a whole league campaign without tasting defeat.
"Even Golden State Warriors sometimes lose a game," he said. "Everybody loses games and, in our case, that is going to happen."
However, the City boss is not allowing his players to become complacent despite their strong start to the Premier League season.
"With me that is not going to happen," he added. "We are going to lose games, of course, but complacency, being [too] relaxed, is what we are not. That is not going to happen with me."
While City have earned plenty of plaudits for their free-flowing, free-scoring attack, their defence has also shown considerable improvement this term.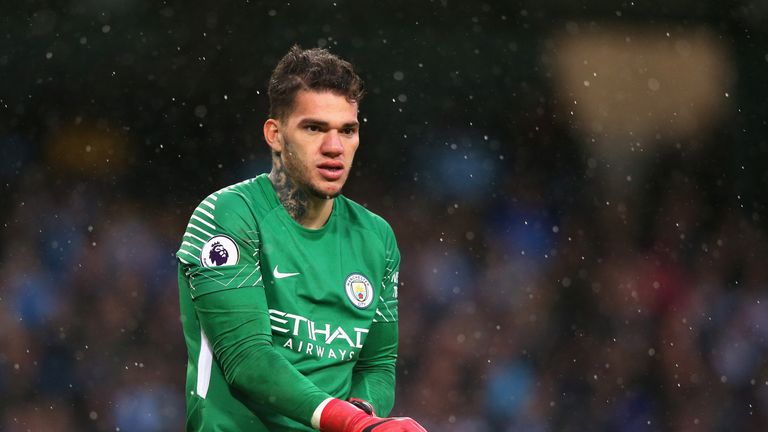 Key to that has been the arrival of Brazilian goalkeeper Ederson, who has brought more confidence to the back line, and Guardiola is pleased the progress the 24-year old has made thus far.
"He is a guy who is so stable in the bad moments and the good moments during the game - he tries hard in the build-up, he is good in anticipating, he is strong in the line.
"We are so happy because for the next years we have a good goalkeeper for Manchester City."