Benjamin Mendy targets Champions League semi-final return with Manchester City
By Joe Shread
Last Updated: 27/10/17 7:27pm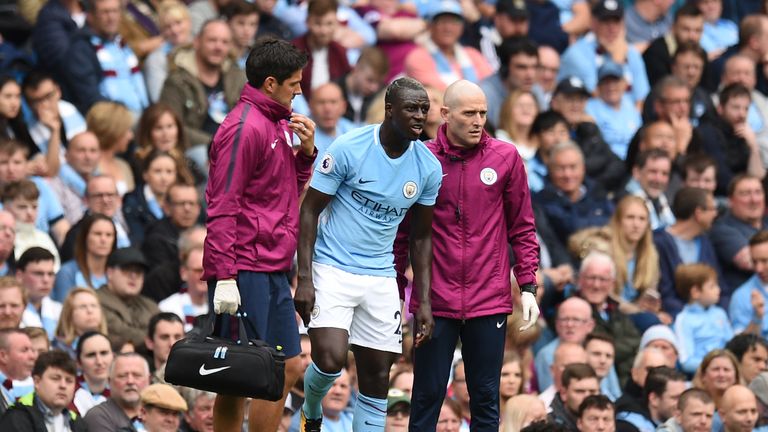 Benjamin Mendy says he told Pep Guardiola "we will meet again" in the Champions League semi-finals.
Mendy ruptured the anterior cruciate ligament in his right knee against Crystal Palace in September, just months after joining Manchester City from Monaco for £49.2m.
Guardiola suggested the left-back would be out of action until April, and Mendy believes City will still be competing for honours in Europe towards the end of the season.
Mendy told The Times: "I told Pep after I got my results I would only have surgery if he promised me City would be in the Champions League semi-finals when I come back. That is our checkpoint. That is where we will meet again."
The Frenchman is recovering in Barcelona at Dr Ramon Cugat's clinic, where Guardiola regularly sends his injured players to recover.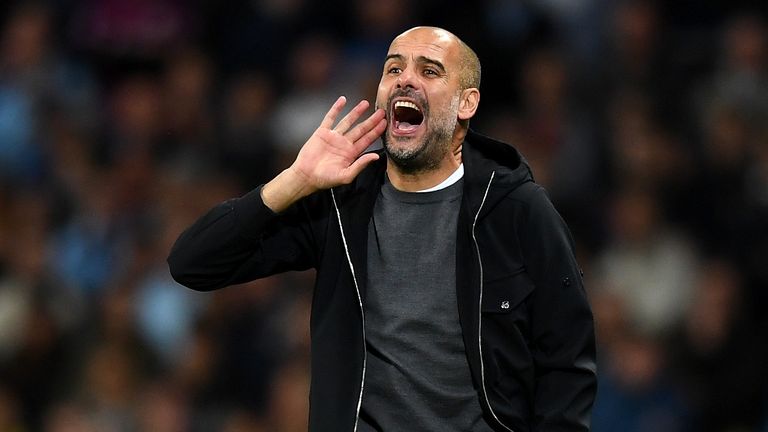 Mendy said that, when he asked Dr Cugat how long the injury would keep him on the sidelines for, the reply was: "Six months. Maybe more, maybe less."
Mendy added: "I want to get back fit as soon as possible. I want to play in the Premier League, the Carabao Cup, the Champions League, the FA Cup, and there's no doubt in my mind that I will play in the World Cup.
"You know what I'm like when I play with City, I always have a smile on my face and it's the same with my rehab."
Mendy is living in Barcelona for the current phase of his recovery and says he is "training seven days a week". He is also being kept company in Spain by his own personal chef.
He said: "I've brought my chef Simone Bertaggia with me. He stops around the corner from the flat I'm staying in in the city centre.
"I built up a good relationship with him when he was head chef at Monaco last season. When I left Monaco, I said to him 'you're coming with me', and he did. He's the best cook in the world."