Manchester City have picked up 34 points from 12 Premier League games so few fancy newly promoted Huddersfield Town to be the first team to beat them on Sunday.
But it could be one of the teams outside of the top six who are best placed to cope with the Premier League leaders, according to Sky Sports' tactics expert Danny Higginbotham.
"The problem that you have as a top-six team playing against Manchester City is that for 36 games of the season you are playing a certain way," Higginbotham tells Sky Sports. "For two games of the season you have to completely adapt and change everything about the way that you play.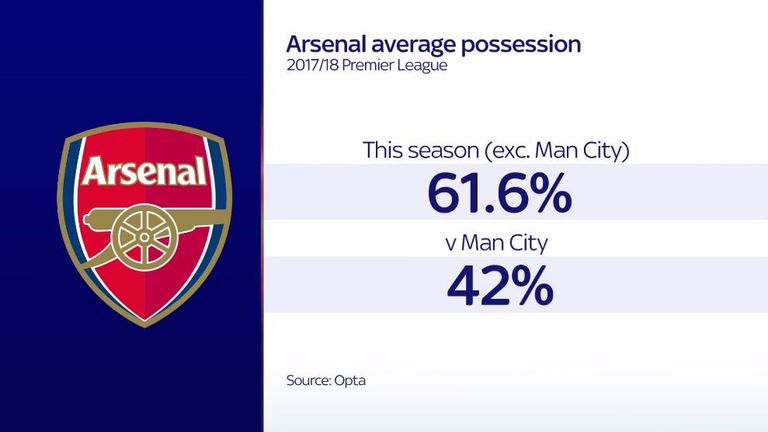 "Arsenal, for example, are a team who like to dominate possession. Apart from their game against Manchester City, they have had 61.6 per cent of possession. Against Manchester City, they only had 42.0 per cent of possession. That is an issue because that is not the way that Arsenal want to play.
"That is a massive advantage for Manchester City before they even get on the pitch. Chelsea played against Manchester City at home. But if you look at their average positions, and look at Alvaro Morata and Eden Hazard and how isolated they are, that is not the way that Chelsea played even against Manchester United. Everything is having to change.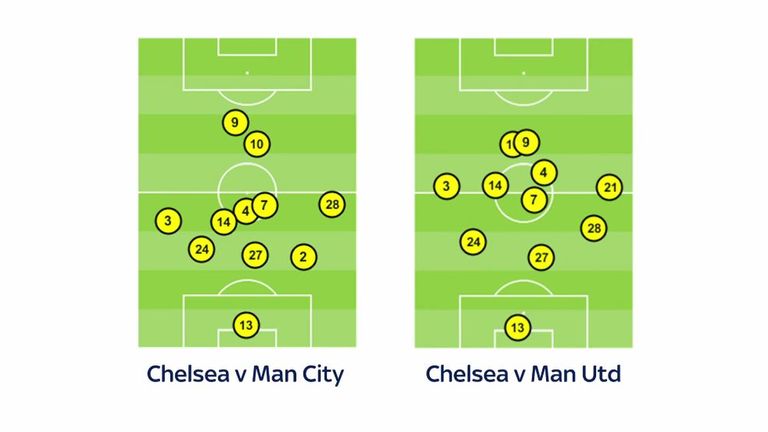 "That is what Manchester City do. These top teams are doing something that is alien to them for 36 games of the season. They have to do this for two games. So that means that on the Monday beforehand, they are looking forward to a game where they have to have a completely new mentality and it's a big problem for them."
Not every team in the Premier League is having to make these adjustments. When Manchester City travelled to Leicester last weekend, winning 2-0 after being fortunate to see Vincent Kompany stay on the pitch early on, the Foxes were able to stick to their usual game plan. Higginbotham believes that is significant.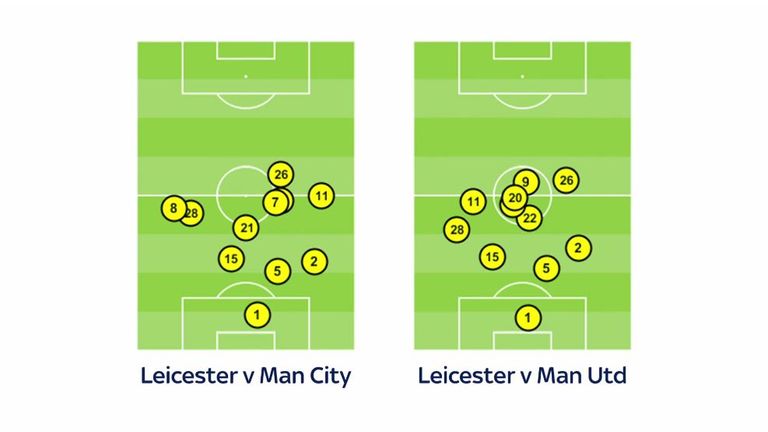 "If you look at Leicester's average positions against Manchester City, this is how Leicester play," he explains. "They sit deep and against Manchester United they did exactly the same thing. That is the big difference. When they come to train on a Monday they are not having to change the way that they play.
"Of course, they are playing against fantastic players, but they are not having to sit back more or attack more. That is a big thing for these teams outside of the top six. Whichever top-six side they play they know that their opponents are going to dominate possession. So the job remains the same."
So does Higginbotham think that Huddersfield can cause an upset? "Listen, Manchester City could quite easily go all season without being beaten," he says. "But I just think that those team outside of the top six have as good an opportunity of beating Manchester City as those teams inside the top six."