Manchester City are in 'one-horse race' for Premier League title, says Shaun Goater
By Calum Wilson
Last Updated: 06/12/17 8:46am
The Premier League title race is "a one-horse race" and is Manchester City's to lose, according to Shaun Goater.
City have an eight-point advantage over rivals Manchester United and can stretch that lead to 11 if they beat Jose Mourinho's side at Old Trafford on Sunday, live on Sky Sports.
The Manchester derby will be only the 16th game of the season for both teams, but former City striker Goater believes a win for his old club will put an end to United's hopes of catching the runaway leaders.
"Pep Guardiola will be saying to his players that there is a lot of work to be done, which is right because the league isn't won yet, but the work that is done now allows you to win the league," said Goater.
"It's City's to lose, as early as it is. I think it's a one-horse race. I think it will confirm that after the derby game.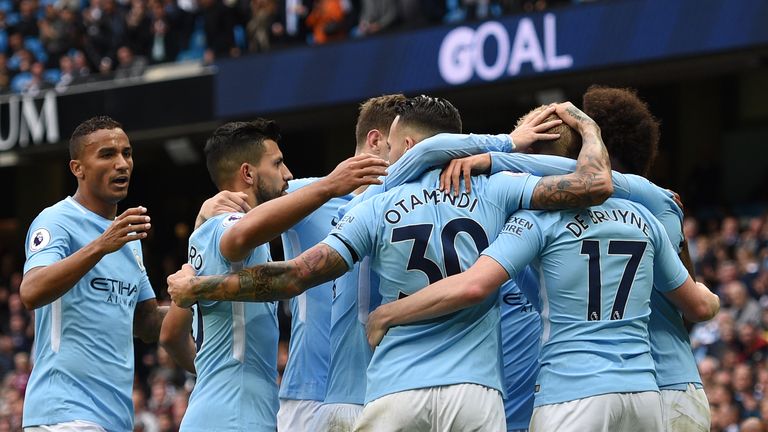 "Football being the way it is, you expect City to maybe walk the game or for it to be easy, but there is no doubt United will be up for this one because they can't afford to go any further behind."
City have won each of their last three matches by a scoreline of 2-1 and have relied on late goals to clinch those victories, which is a habit that reminds Goater of Sir Alex Ferguson's United sides.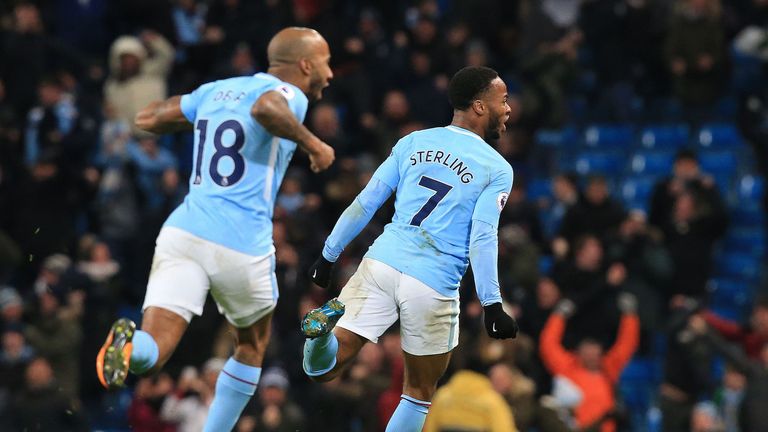 "The way Pep plays, he seems as though he has thought of Plan A, Plan B and Plan C and they manage to get that defining goal to make sure that they get the result," said Goater, who scored 84 goals in 184 league appearances for City between 1998 and 2003.
"When one or two questions are asked, they just adapt, nullify the game, keep probing and get the result.
"That's what United were about when Sir Alex Ferguson had them and they were winning the treble.
"They were an exciting team because if they were drawing a game or the odd game that they were losing, he would throw the kitchen sink at it and you'd be sure that United would score late in the game to get that win.
"City are very similar. They play attractive football and Pep is trying everything to try and get that defining goal that ensures the win."
Mourinho is expected to adopt a defensive style of play on Sunday to try and contain City's attacking threats, but Goater believes that the Portuguese's approach does not suit United.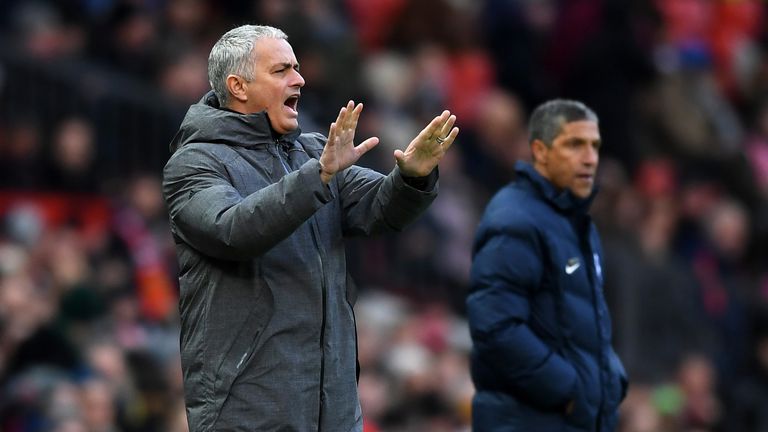 "I had the greatest respect for Jose Mourinho because when he was winning with Porto, Chelsea and Inter Milan, he was a manager that I watched and followed because he did things differently," said Goater, who began his professional career in England with a brief spell at United in 1989.
"He was an offensive coach, but as time has gone on, he has become more pragmatic, more solid and just grinding out results.
"For me, it doesn't really suit United but it's his way that he understands is going to win trophies.
"He's not going to change his philosophy at the eleventh hour because they are now playing City. This is what he believes in."