Manchester City boss Pep Guardiola has refused to rule out a January move for Arsenal forward Alexis Sanchez.
Sanchez, whose contract at the Emirates expires at the end of the season, was the subject of a £60m summer Deadline Day move from Manchester City, but the deal fell through because Arsenal were unable to find a replacement on such short notice.
Guardiola has since downplayed the chances of him attempting to sign the 28-year-old in January, but in Friday's press conference he flirted with the possibility of going back in for Sanchez.
When asked whether he would make a move for Sanchez, he replied: "Good question! That's why you're here [laughs].
"On the pitch you know. The transfer window is in winter time so I don't know. I don't know what we are going to do, because it's not...OK."
The Spaniard heaped praise on Kyle Walker, who faces former club Tottenham on Saturday for the first time since his £50m summer move, ranking him among the world's best
When asked whether Walker is one of the best in the world, he said: "Yeah right now, definitely.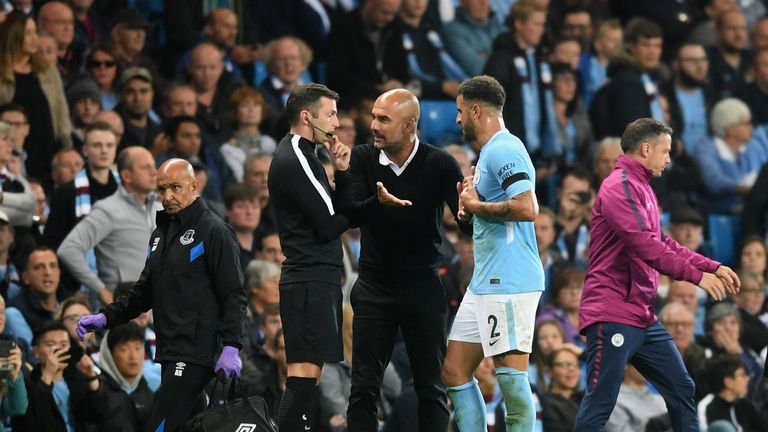 "His energy, he is so strong defensively but I would like to help him solve the problems not only through his physicality, but also his thinking," added Guardiola.
"Normally when the people are so strong physically, he solves all of the problems with that.
"But he will get older and after that maybe he is going to need to use more thinking about what happens and that's why we like to encourage him to think.