Gerard Pique hoping for Barcelona v Manchester City Champions League final
By Husmukh Kerai
Last Updated: 15/12/17 10:40pm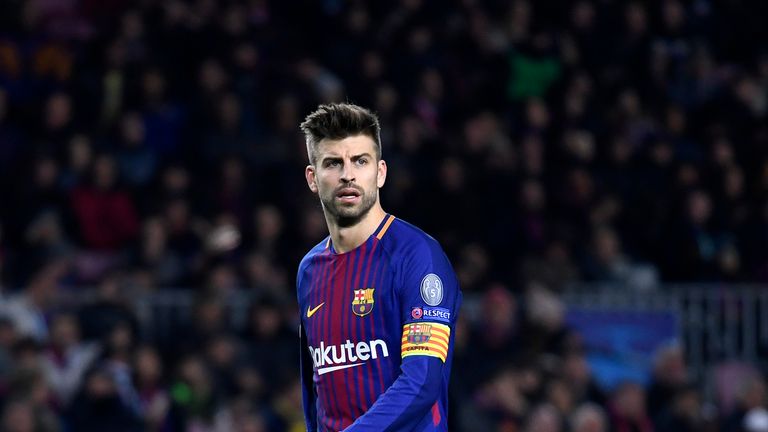 Barcelona defender Gerard Pique says he is hoping to meet former manager Pep Guardiola's Manchester City in the Champions League final.
Pique says he has been impressed by Manchester City who made Premier League history with their 15th successive win - the longest ever run in the division - as they beat Swansea 4-0 on Wednesday.
"Now you can see the players know what Pep wants and how he wants them to play," Pique told The Telegraph.
"They are playing great football, they are strong favourites to win the Premier League. I hope they win the cup as well and if we can play them in the Champions League final that would be good.
"What he is doing at City this year is amazing. He is breaking all the records."
Pique says he knew his former manager would eventually find success at the Etihad Stadium following a trophyless first year in charge.
He said: "I trust him a lot and last year I thought that he would win everything because I knew the potential Manchester City have with him as a coach.
"But it wasn't possible and he needed that process to adapt to the country."
Pique believes Guardiola, whom he spent four years with at Barcelona, revolutionised management with the successful tactics he implemented during his time at the Nou Camp.
"For me, he [Guardiola] is one of the best coaches in the world," he said.
"When I worked with him for four years at Barcelona we won most of the titles playing different football, a new football that right now every team wants to play: having the ball and controlling the possession.
"If you have the ball you control the game."