Pep Guardiola pleased with Man City's reaction after late penalty concession at Leicester
Last Updated: 19/12/17 11:41pm
Pep Guardiola was pleased with the reaction of his Manchester City players after a late Leicester penalty took their Carabao Cup quarter-final to extra time.
The visitors had been leading 1-0 until the 96th minute, but a penalty from Jamie Vardy sent the game into extra time, with Man City eventually winning 4-3 in a penalty shootout.
Following the game, Guardiola praised how his side performed after the late equaliser and was happy with how his young side competed at the King Power Stadium.
"I am so happy. Especially when the situation is bad, it's how you react," he told Sky Sports.
"There were no complaints in extra time to say how unfair it was in the last minute. Instead of that, they tried again and tried again for the penalties as well.
"Sometimes in football, these kinds of things happen and the way we react it not easy, you are tired and there are a lot of young, young players who played added time.
"The way we played in extra time, we tried to win the game but it is not easy because Jamie Vardy is there and Riyad Mahrez so it is always complicated.
"The TV doesn't lie so we will see if it was penalty or not but what I liked the most is how we reacted and overcame that situation. That is a good sign for our future.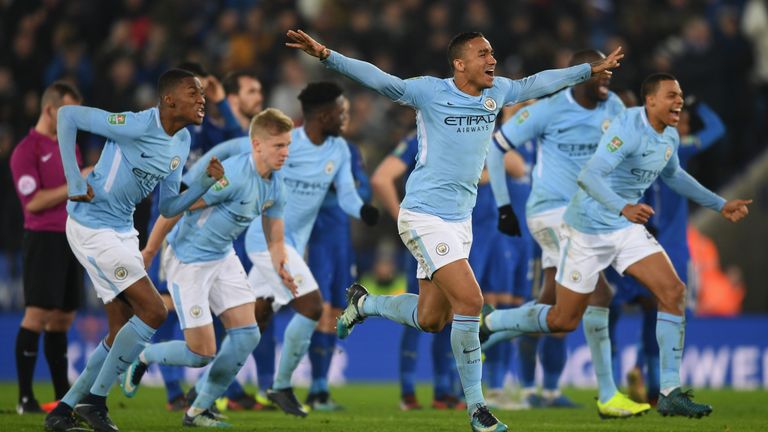 "Claudio again helped us to reach the semi-final. There are so many good things, Bernardo Silva played an outstanding game, Ilkay Gundogan, Yaya Toure - everybody.
"A lot of young players played, two guys played their first official games for Man City so it's good. I'm so happy that the old players helped the young ones and to reach the semi-final with the way we did it."
Guardiola made nine changes from the side that beat Tottenham 4-1 on Saturday, but says he is not thinking about playing his strongest side should Man City make the Carabao Cup final.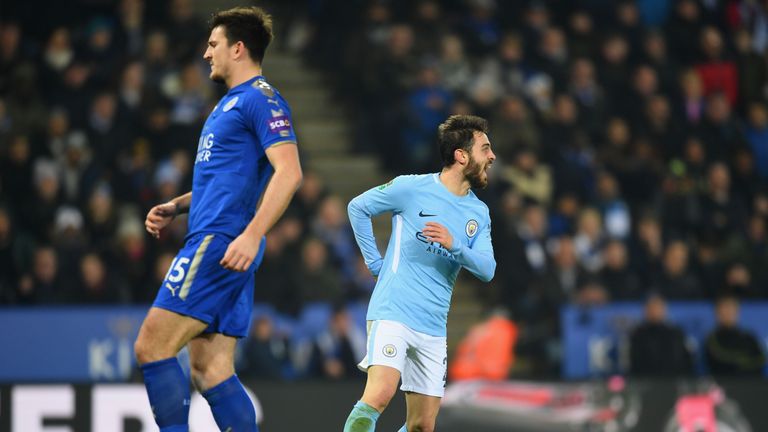 "I don't know [if I would play a full strength team] because I don't know what's going to happen," he added.
"In our world, we have to adapt because if you are thinking two weeks in advance, maybe there are injuries, maybe there are sending offs or tough circumstances so we are going to see what the level of the team is and how their behaviour is.
"Today, there were players who deserved to play that had not played that much in the last period. They showed me very, very good things. It is not easy to adapt when you make seven, eight or nine changes. It is not easy but we tried."