Pep Guardiola calls for greater protection for players as Man City duo sustain injuries
By Will Unwin
Last Updated: 31/12/17 3:45pm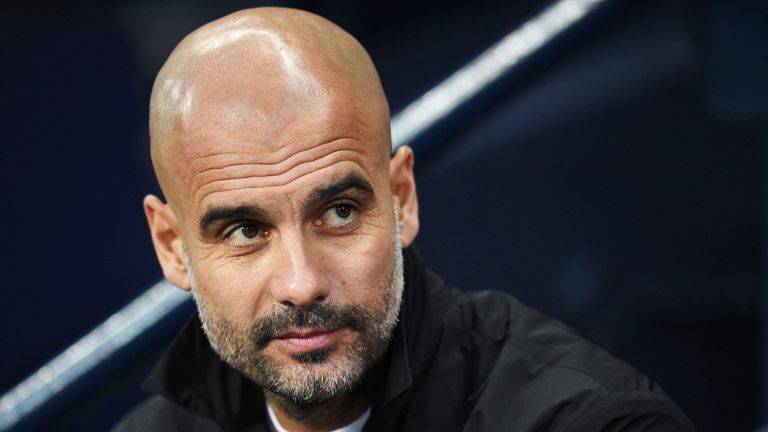 Pep Guardiola wants more protection from referees for players in the Premier League after he saw Kevin De Bruyne stretchered off following a challenge from Jason Puncheon in Manchester City's 0-0 draw at Crystal Palace.
De Bruyne left the pitch in a leg brace in stoppage time at Selhurst Park on Sunday but was later seen walking down the touchline with the aid of City backroom staff.
The foul happened as City launched a counter-attack after Luca Milivojevic had seen his penalty saved by Ederson, to ensure the game ended goalless.
"I admire the physicality of the Premier League but the referees have to protect the players, that's all I ask," Guardiola said.
"They know what they have to do. I know contact is allowed here more than any other but there are limits."
The Belgian was not the only who needed to be helped from the pitch after suffering a knee injury, with Guardiola expecting Gabriel Jesus to be out for up to two months - the striker was seen leaving the ground on crutches.
De Bruyne's injury will be assessed in the coming days to adjudge the severity but Guardiola says he is a doubt for the home game against Watford on Tuesday night.
Guardiola cited fouls in the matches against Spurs and Newcastle, and says City were lucky to not have suffered more injuries in those games.
"Please, referees, they have to protect players," he added. "We were lucky against Tottenham and against Newcastle. Today we were not lucky. Referees have to protect. We know how strong physically it is England but teams miss big players, not just Manchester City.
"The replay speaks for itself. We have to protect players."
Due to the injuries, Guardiola was asked about whether City will make a further bid for Arsenal star Alexis Sanchez in January.
"I don't know," Guardiola said when asked about a potential bid. "He is a player for Arsenal and I think he is going to stay there.
"We will have internal meetings and see what is for the best, but he is an Arsenal player and I think he will be [after January]."