Pep Guardiola can help transform English football if we listen to him, says Jeremy Wilson
Last Updated: 11/02/18 2:16pm
The English football hierarchy should listen to what Pep Guardiola has to say about abolishing poor tackles in order to take the game forward, says the Daily Telegraph's Jeremy Wilson.
Manchester City have written to Professional Game Match Officials Limited (PGMOL) regarding the number of illegal challenges his side have been on the end of this season, as the club feel the culprits have not been sufficiently punished.
Guardiola believes even if the referee has seen and punished the challenge, officials should be allowed to retrospectively review the tackle to see if it merits more severe punishment.
Wilson thinks that the time has come to stamp out the types of challenges which will cause injury in order to aid the health of football in England.
Speaking on Sunday Supplement, Wilson said: "I think we've taken great pride in the 'we're the physical, tough league', 'we don't need a winter break', 'you come to the Premier League ' and where has it got us on the international stage in the last 50-plus years? Not very far.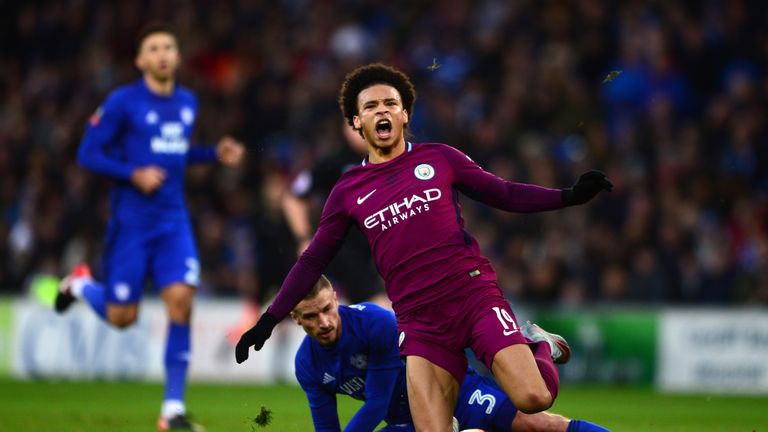 "Pep Guardiola, if he can influence the culture of English football away from that mentality right down to the parks level, would be doing us a great service. I think that him speaking while Manchester City are so dominant will mean no one will be saying 'he's speaking because he's carping'.
"Guardiola is doing it while Manchester City are right at the top, so nobody is really questioning his motivation. I think what he's saying, if it infiltrates down that general message of how football and how successful football can be played that will be a great thing for English football. I think that's one of the things that has held us back in a much wider sense."
Many fear if Guardiola had his way the physicality of the game would be diminished but Wilson advocates that the potential adjustments the Catalan has spoken of can only help the sport in England.
"There will always be tackling and there will always be the art of tackling. It's that sort of emphasis on physicality and intimidating your opponents, that I don't think, in the long run, gets a team very far. It can work in the short term.
"[Given] the nature of football there will still be tackling, but a certain type of tackling. In this country, we've really not clamped down in the way they have done elsewhere in Europe and I think we should listen to Guardiola and in turn, changing that culture will help us internationally as well."