Sergio Aguero wins Premier League Player of the Month award
By Richard Cooke
Last Updated: 16/02/18 4:19pm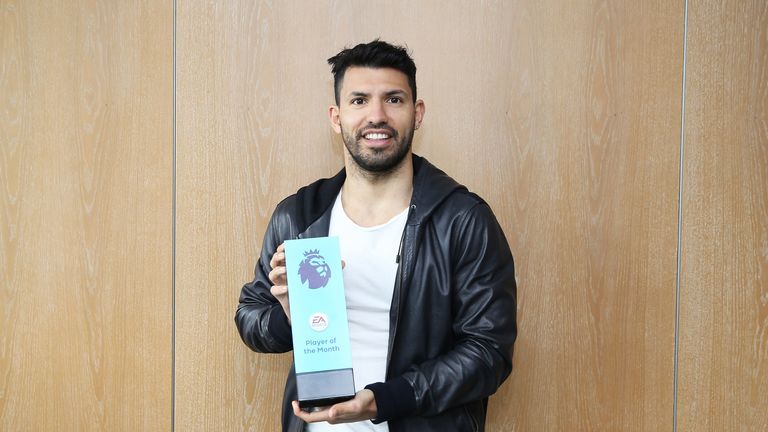 Manchester City striker Sergio Aguero has won the Premier League Player of the Month award for January.
The accolade is recognition for the major part the Argentinian is continuing to play in City's relentless pursuit of the Premier League title.
Aguero was the top scorer in the top flight during the month with five goals, including a hat-trick against Newcastle.
He also got an assist as Pep Guardiola's team beat Watford, Newcastle and West Brom in January although they did suffer a 4-3 defeat against Liverpool.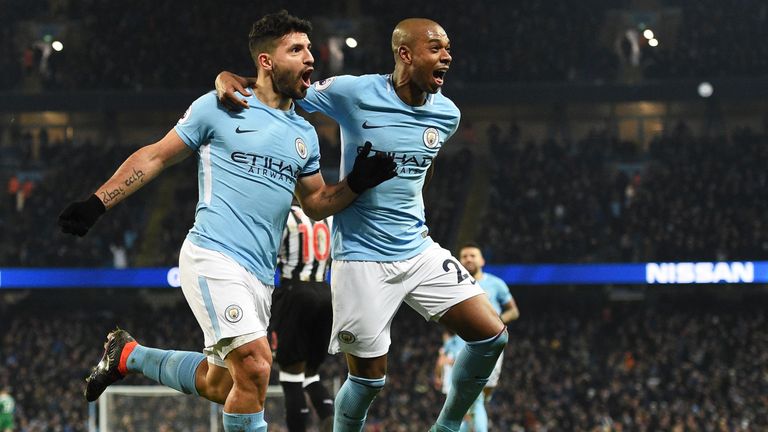 It is the fifth time Aguero has won the award and matches the totals of Wayne Rooney and Robin van Persie.
Only Harry Kane and Steven Gerrard, with six each, have won more.
Aguero received the most combined votes from a panel of experts, Premier League captains and fans ahead of five other nominees: Kevin De Bruyne, Christian Eriksen, Eden Hazard, Jan Vertonghen and Callum Wilson.
Aguero has scored four goals in just three games in February, including four in the 5-1 over Leicester last weekend.
In total he has scored 21 league goals, one fewer than Mo Salah and two less than Harry Kane, as the race for the Premier League Golden Boot hots up.