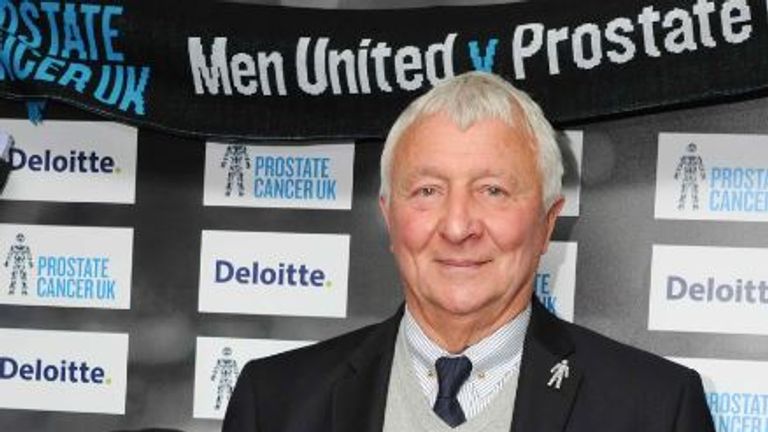 Manchester City legend Mike Summerbee will watch on this Sunday as Pep Guardiola aims to clinch his first silverware for the club. He will proudly meet both teams before kick-off in his role as guest of honour for EFL charity partner Prostate Cancer UK.
Summerbee has long raised awareness of prostate cancer - a disease killing one man every 45 minutes in the UK.
He introduced Guardiola to the charity's 'Man of Men' badge and represented the blue half of Manchester during Jeff Stelling's epic 400-mile 'March for Men' fundraising walk last year with great friend Denis Law, another legend of the game living with prostate cancer.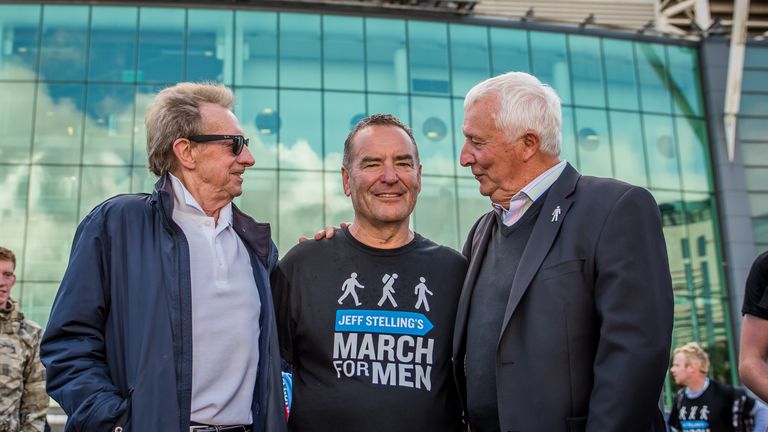 Friends, team-mates, rivals and Manchester footballing royalty - the duo will forever be linked. However, there was only ever one person in mind to accompany him to Sundays' showpiece: Mike's wife, Tina.
While his charitable efforts will take centre stage, the City stalwart admits he owes his life to her. Indeed it was a 'pep' talk of a different kind that inspired him to go for a life-saving visit to the doctors.
"If it wasn't for my wife, I wouldn't be here," said Mike. "You know what it's like. You are supposed to be going to see the doctor but you say, 'I can't go today, I'm playing golf'.
"My wife was strong with me and said, 'Listen, forget about that. Go to the doctor.'
"I had the test. If it hadn't been for her forcing me, I probably wouldn't be here.
"I'm very proud to be Prostate Cancer UK's guest of honour on Sunday. It should be a cracking game with two great footballing sides on show. But it's my wife - and hundreds of others like her, family and friends - who should really be taking the plaudits."
Prostate cancer is a disease claiming the lives of more than 11,800 men every year. For the first time, more men are dying of prostate cancer than women are of breast cancer.
But with the backing of football managers like Guardiola and the Prostate Cancer UK logo sitting in the squad number of every EFL player's shirt, the charity is building a strong team to raise awareness in men at greatest risk - men over 50, black men and those with a family history of prostate cancer - to beat football's biggest opponent.
Guardiola is one of around 50 managers to speak out about the dangers of the disease. "Every year prostate cancer affects hundreds of thousands of people in the UK and millions across the world," said Guardiola. "The statistics are staggering and I am delighted to support the campaign for awareness, which is always the first line of defence.
"Football can be a great advocate for awareness. Many of you will have seen staff from our club and others wearing the 'Man of Men' logo in a bid to help familiarise men with the dangers and help prevent this disease becoming the most common of all cancers.
"My friend and Manchester City ambassador Mike Summerbee is living proof that prostate cancer can be fought successfully and we want more and more men to win that battle."
When Summerbee meets the officials, managers and players on Sunday, he will be calling on them to join him in the fight against the most common cancer in men. You can join him too - text BADGE to 70004 to donate £5 to help stop prostate cancer being a killer, and Prostate Cancer UK will send you a badge as a thank you to wear with pride.