Sergio Aguero to miss Manchester City's Champions League tie at Liverpool
Last Updated: 03/04/18 8:49pm
Manchester City will be without striker Sergio Aguero for Wednesday's Champions League quarter-final against Liverpool at Anfield.
The Premier League leaders trained at Anfield on Tuesday but Aguero is injured and has not travelled with the squad.
Aguero has been absent since the defeat of Chelsea on March 4 after sustaining a knee injury in training, but he is on the mend and City boss Pep Guardiola had been hopeful the forward might make the bench on Wednesday.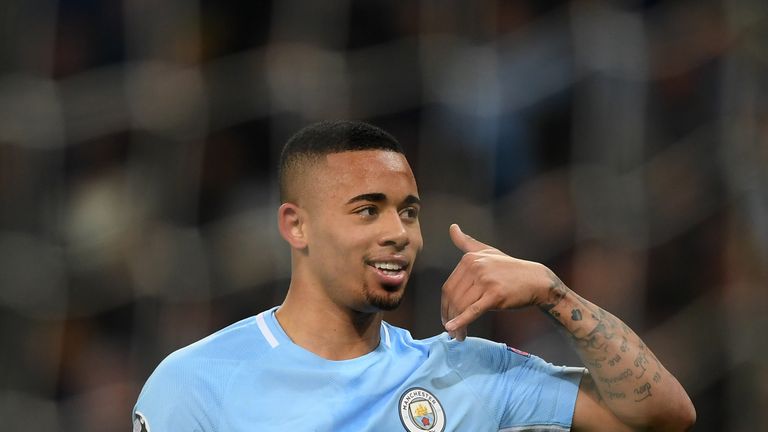 But Guardiola said on Tuesday: "Sergio is in Manchester, he did not come.
"He is much, much better, but today the doctors, physios spoke with him and he said, 'I still have a little bit of a problem, I don't feel comfortable at all,' and he knows perfectly his body."
Asked about Aguero's fitness for Saturday's Manchester derby - when a victory would see City secure the Premier League title - Guardiola said: "We'll see."
A big Wednesday night is in store for City's Brazilian international forward Gabriel Jesus, who returned from injury towards the end of February.
Jesus has been kept busy since then but Guardiola does not think the youngster will be suffering from fatigue.
"He is 21 years old today and, when you are 21 years old, you are not tired," said Guardiola.
Manchester City can expect to face a raucous crowd on Wednesday night when the eagerly-awaited tie gets underway, but Guardiola does not think the hostility will go too far.
He said: "We come here to play football.
"Hopefully everybody, our fans and Liverpool fans, can be correct and polite.
"It is a game, a sport. We cannot forget that, as good as the rivalry is.
"Liverpool fans will put a lot of pressure on the players but in good terms. That is what it is, but it is a nice place to play football."