Pep Guardiola says Manchester City still believe despite Liverpool defeat
Last Updated: 05/04/18 7:34am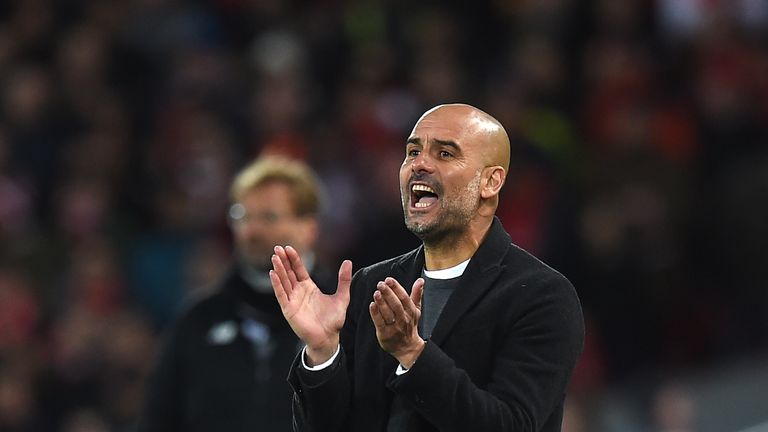 Pep Guardiola thinks Manchester City can turn their Champions League quarter-final against Liverpool around, despite losing the first leg 3-0 at Anfield on Wednesday.
Three first-half goals left the Premier League runaway leaders reeling as they struggled to cope with Liverpool's intensity and high pressing.
Although they regained their composure in the second half, they did not have a shot on target and failed to score an away goal.
"In this room, I think there is nobody except the guy talking to you who believes we can go through," said City boss Guardiola afterwards.
"There are 90 minutes more, we are going to try. I believe a lot in this team. They show me many good things in the season.
"We have 90 minutes all of us (in the competition), Sevilla, Juventus and us. We are going to try. It is so complicated because we are going to play a top, top team. Now it is tough.
"Nobody believes we will go through. We will convince ourselves tomorrow."
City, who can win the Premier League title on Saturday when they face Manchester United live on Sky Sports, looked shell-shocked after goals from Mohamed Salah, Alex Oxlade-Chamberlain and Sadio Mane put the home side 3-0 up inside 31 minutes.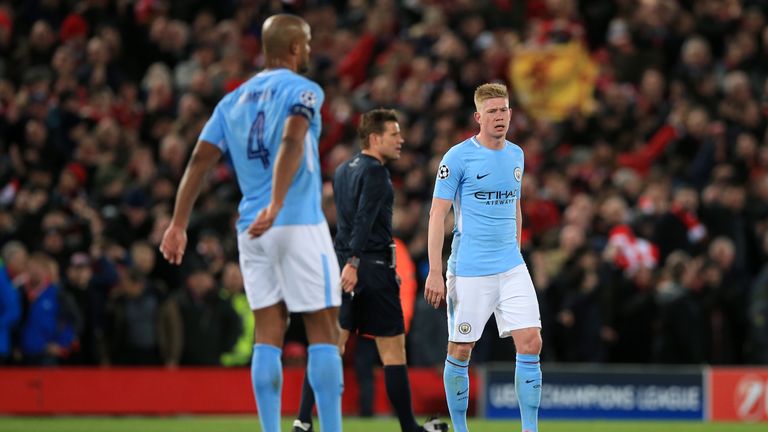 Guardiola altered his normal formation and left Raheem Sterling on the bench, with midfielder Ilkay Gundogan brought into the starting line-up.
He said he had made the switch in order to have more control of midfield possession but when asked if the tactical change had worked, the City boss was blunt: "We lost 3-0.
"Did we arrive here a little bit scared? We arrived with a huge personality. Except 10-15 minutes in the first half when we lost a bit of control... from my point of view, we did really well.
"Here at Anfield it is always complicated. Until 2-0 we were there. In the second half, we reacted. We did well. We could not create chances because they defended deep but we were there for the last pass. We needed one goal and we couldn't score it."