Manchester City's Sergio Aguero a doubt for United derby that could seal the title
By Sky Sports News
Last Updated: 06/04/18 9:00pm
Sergio Aguero remains a doubt for Manchester City's Sky Live derby against United on Saturday.
The Argentine striker had a fitness test on Friday, having not featured for City since March 4 following a knee injury suffered in training.
"I don't know right now [whether he will play]," said Guardiola in his pre-match press conference. "We have training on Friday afternoon and will see how his physical condition is."
Gabriel Jesus has started up front in Aguero's absence and admitted he produced one of his worst performances in City's 3-0 Champions League defeat at Liverpool, but Guardiola is backing the Brazilian to respond.
"He is so strong," said the City boss. "He is 21 years old. It is the first time he played at Anfield, it is the first time he played in a knockout game in the Champions League.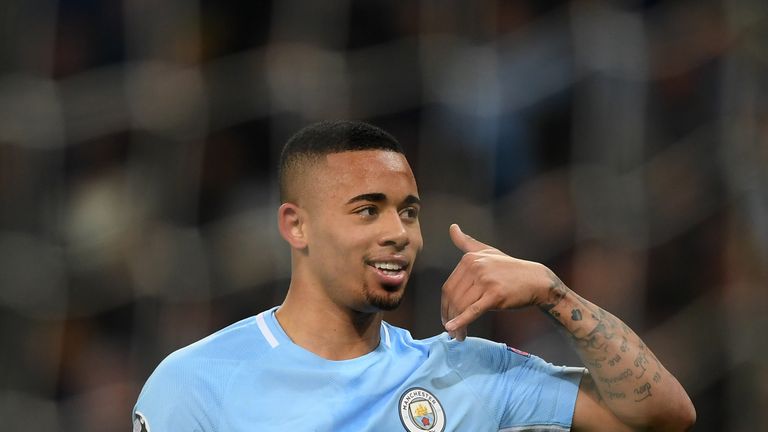 "You have to live those situations to be better players. You always suffer the first time. The next time will be better.
"But I don't agree with him - he played good. He did what we spoke about [beforehand] and fought a lot."
Guardiola will clinch his first Premier League title, and City's third in seven seasons, with victory over their city rivals on Saturday, live on Sky Sports Premier League.
"It's another game," said the Spaniard. "United defend differently from Liverpool. We try to play the same way as we have all season.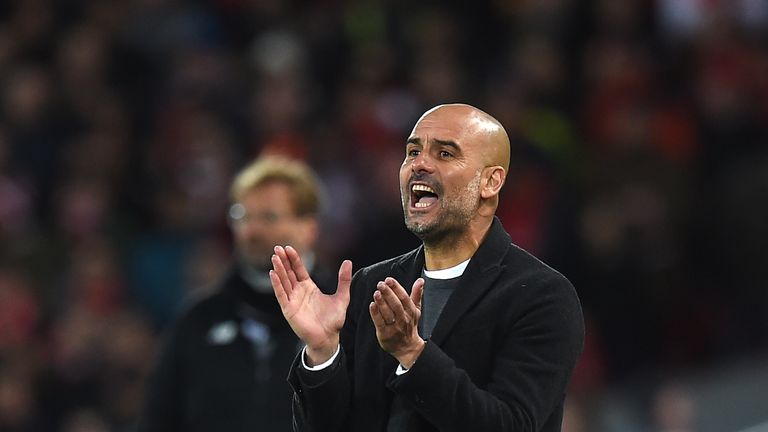 "So far our season has been so good. It's almost done. It's a bit like Liverpool - it's almost done. We are close to being champions.
"It's a coincidence because it's the derby but it doesn't matter. We just have to be focused on what we have to do to win the game."
Victory over United would be a welcome boost to City ahead of Wednesday's second leg against Liverpool but Guardiola admits the Reds already have one foot in the semi-finals.
"It was a tough result and makes it difficult for us next Tuesday," he said. "Of course we are going to try, we will have our chance to be in the game and to try and go through.
"I reviewed the Liverpool game and they played like they always play at Anfield. For the last 15 or 20 minutes of the first half, they were much better than us. But the first 25 minutes and the second half, we were so good.
"They are already almost qualified for the semi-finals but we have 90 minutes. The door is almost closed but it is still a little bit open. There is still some space to get in and we're going to try."