Pep Guardiola says Man City must make changes to defend Premier League title
City boss to discuss his contract at the end of the season
By Calum Wilson
Last Updated: 20/04/18 3:52pm
Pep Guardiola has revealed there could be an overhaul of players and staff this summer, as Manchester City attempt to become the first side to retain the Premier League title since rivals United in 2009.
Sky Sports News understands that Paris Saint-Germain's Kylian Mbappe and Bayern Munich's Thiago Alcantara are top of City's wanted list.
City are reportedly looking to bring in three key additions to their first-team squad - with reports suggesting Guardiola will have a summer budget of around £200m.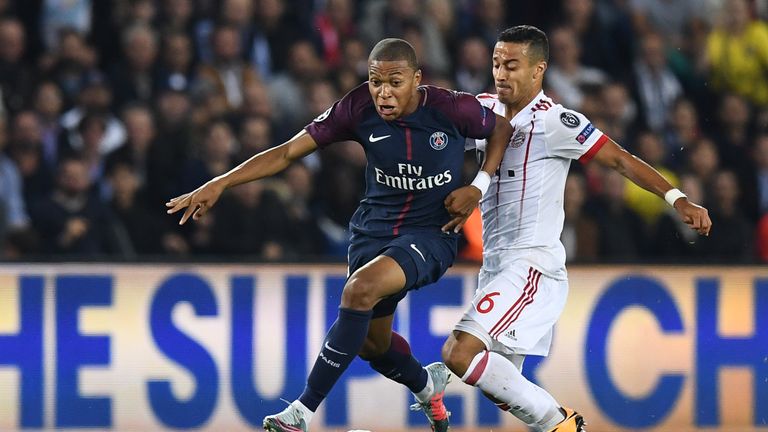 "Now is time to start to think about the squad," Guardiola said. "About the same people, new people. The same with the staff.
"We have to change a few things to make a step forward and that is the challenge.
"We have one year to defend our title.
"I am sure the other teams are preparing better to beat us because we are the champions and If we stop then they are going to catch us.
"We have an amazing group of guys but you can lose it. I don't know how we are going to react after winning the Premier League, even myself.
"Football changes in nothing. In the next five minutes we are going to see how we react to the success. It is a good test for all of us."
Guardiola says he will speak with the club at the end of the season about extending his contract.
The Spaniard has one more season remaining on his current three-year deal with the new Premier League champions and says "it depends on my energy, my strength to keep going. Now I feel good.
"We are going to see what they think, what we think, what is their perspective for the organisation for the future."
Guardiola spent four seasons at Barcelona before taking a one-year sabbatical, then had three years at Bayern Munich before leaving to join City.