Sky Sports to celebrate Manchester City champions with special programmes on Monday
Watch PL 100 Club (6.40pm), The Centurions (9.45pm) and Ta-ra Yaya (10.45pm) on Sky Sports Premier League on Monday
Last Updated: 21/05/18 10:02pm
Sky Sports will celebrate Premier League champions Manchester City with a hat-trick of special programmes on Monday.
Pep Guardiola's side cruised to the title, amassing a record-breaking 100 points, and you can re-live the journey of their stellar season in the documentary Manchester City: The Centurions.
We'll also bring you an exclusive interview with departing City hero Yaya Toure, as he lifts the lid to former team-mate Thierry Henry.
And we'll serve up a special edition of PL 100 Club, featuring all the strikes from City's brilliant campaign.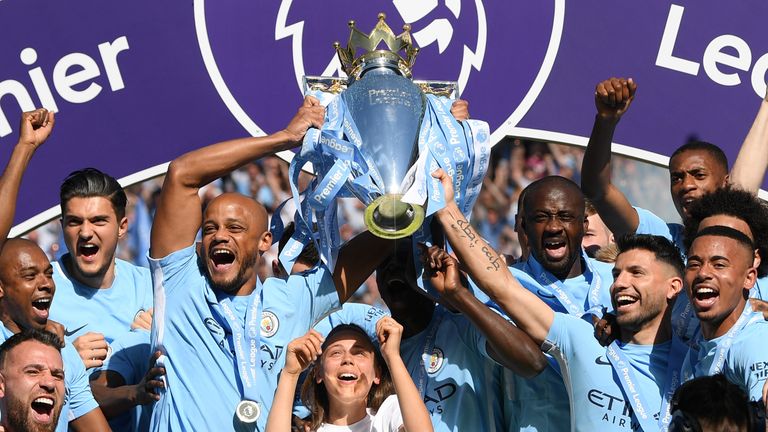 Don't miss on Monday, May 21:
PL 100 Club: Manchester City - 6.40pm, Sky Sports Premier League
Manchester City: The Centurions - 9.45pm, Sky Sports Premier League
Ta-ra Yaya - 10.45pm, Sky Sports Premier League