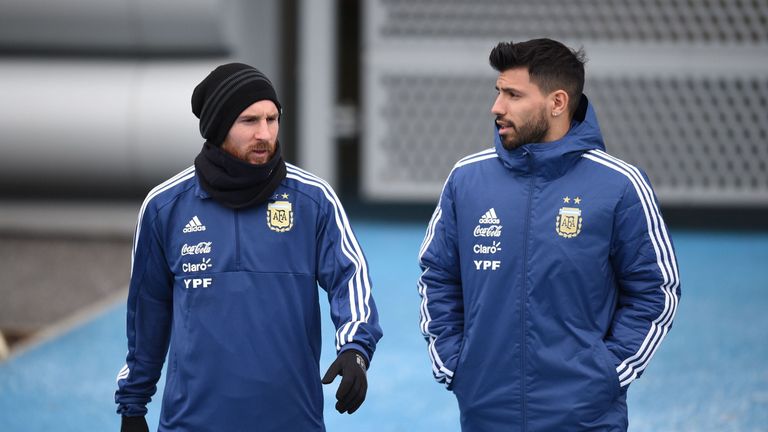 Sergio Aguero says he will probably never play alongside close friend Lionel Messi at club level as he is staying at Manchester City and his compatriot will never leave Barcelona.
Aguero will join Messi in Russia, where Argentina will be among the favourites to win the World Cup, but the forward has dismissed the idea of them sharing club colours.
"I think it's impossible," said Aguero on Argentinian TV.
"Before there were possibilities but we are now at an age where Leo is going to end up being at Barcelona and for now, I will end up staying at City."
Aguero also explained he has been suffering from a knee injury since 2013, but the surgery he underwent in April has left him feeling fit ahead of the World Cup.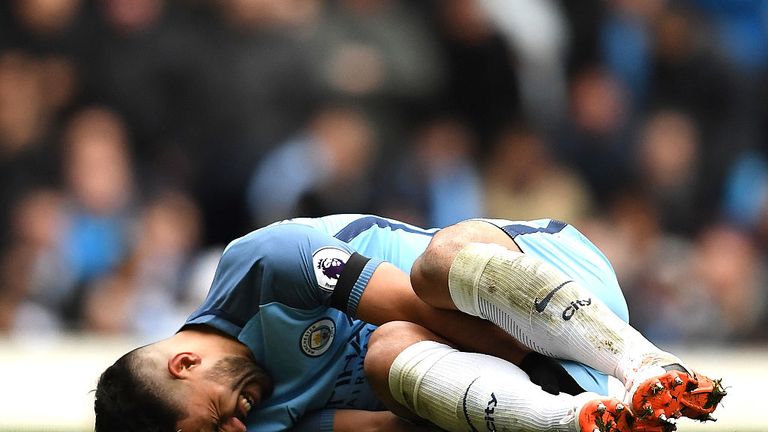 "After five years, I feel like new in my knee," he said.
"The truth is that since 2013 I have been suffering with my knee -- that season I had problems, after 2014 I had problems - something always bothered me in the knee.
"I spoke with the Manchester City doctors this season and said, 'we are going to wait because we have the Champions League'. But it did not improve.
"Pep supported me a lot, told me to stay calm and after we lost in the Champions League I talked to the doctors and told them I did not feel well.
"I said I preferred to do surgery because I could have missed the World Cup."