Pep Guardiola says injured Kevin De Bruyne is 'a big miss' for Manchester City
Man City midfielder ruled out for three months with knee injury
Last Updated: 17/08/18 6:21pm
Manchester City manager Pep Guardiola says that injured Kevin De Bruyne will be difficult to replace and will be welcomed back with "open arms".
De Bruyne was an key figure for City last season as they romped to the Premier League title, and then helped Belgium reach the semi-finals at the World Cup.
But he will now be on the sidelines for three months after picking up a knee injury in training on Wednesday.
Guardiola said: "It is not easy to replace Kevin. We are going to try and do our best without him - and try to be there by the time he returns.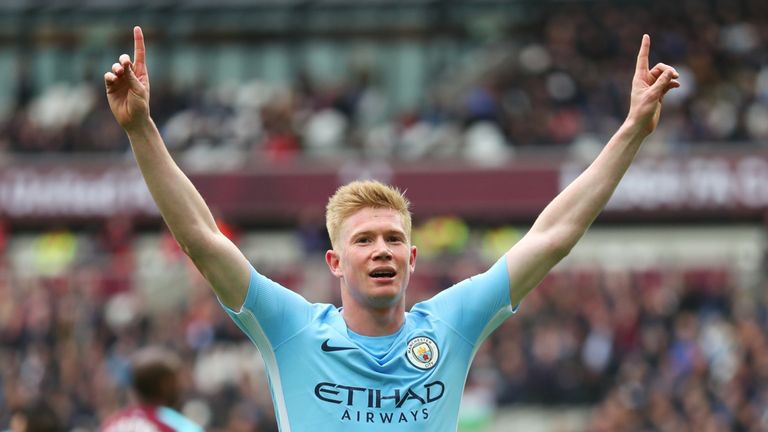 "We will support him and my advice to him is to rest and take the holiday he didn't get this summer.
"He will start to train with the group again when he is ready and we will welcome him with open arms."
Guardiola thinks the relentless demands of the modern game may have played a part in De Bruyne's injury.
"Like the doctor said, he will be out two and half-three months," the manager added.
"Hopefully, in that time, he can do as well as possible, to get back and help us again. He will be a big miss - like last season was with Benjamin Mendy.
"Last season, Kevin was outstanding and of course you never want it, but it is part of the game.
"For Kevin and his family it's hard, but we accept it.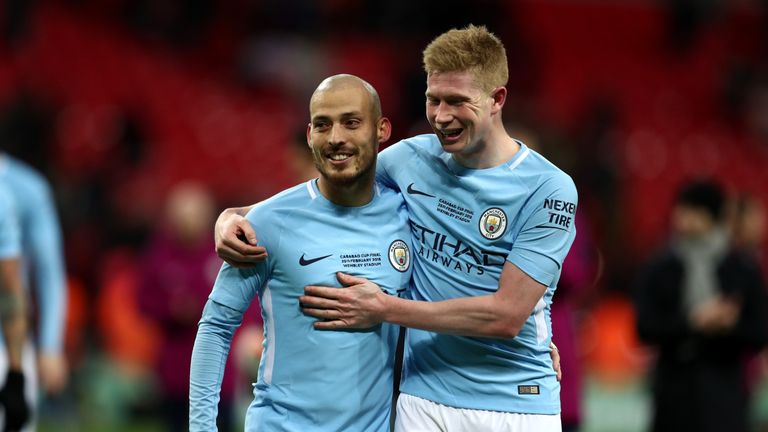 "Sometimes it is normal - the players don't rest, they come back and have a short recovery - and we say 'come on, let's go'. Sometimes human beings have a limit."
There was slightly better news for City fans about former Spain international David Silva, who is on course to return to action soon and could help make up for De Bruyne's absence.
"Last week he was not fit but in the last two or three days he has trained well," said Guardiola.