Vincent Kompany says Manchester City won't 'fall in the same trap' as past champions
By Sky Sports News
Last Updated: 20/08/18 11:31pm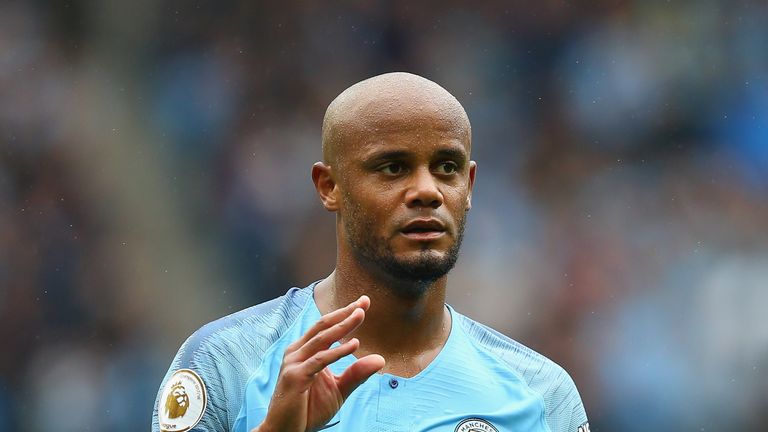 Vincent Kompany believes Manchester City are well placed to defend their Premier League title and not "fall in the same trap" as previous champions.
City have begun the season in impressive fashion and already top the table having comfortably beaten Arsenal and Huddersfield in their opening two games.
Kompany has won the Premier League title three times since joining the club in a £6m move from Hamburg in 2008, and the Belgium international believes the current squad is capable of defending its crown, unlike teams of the past.
"I can only say it's different from previous years we have won the league," he said.
"There's been so many warnings we have had and every single time we almost have to fight against ourselves and our nature, not to fall in the same trap as the other teams have done, my teams included, a few years ago."
Kompany returned to the City team for Sunday's 6-1 thrashing of Huddersfield as Pep Guardiola left Nicolas Otamendi, Kyle Walker, Raheem Sterling, Leroy Sane and Riyad Mahrez on the bench.
Kompany believes that increased competition for places means City won't let up after a record-breaking 100-point campaign last season.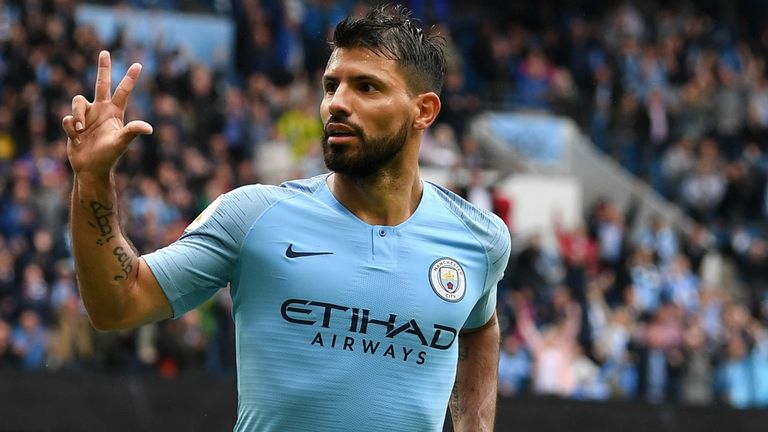 "I can see that everyone is training hard. There's so much competition in the team that we have to anyway," he added.
"I'm not saying we are going to do as well as we did last year, but if it happens that the season is going to be different then it has to be because of the other teams being stronger, not us being weaker."
Kompany says he is "extremely proud" to have played a large role in the most successful era in Manchester City's history.
"It's been a special journey because the club has evolved in so many ways," said Kompany.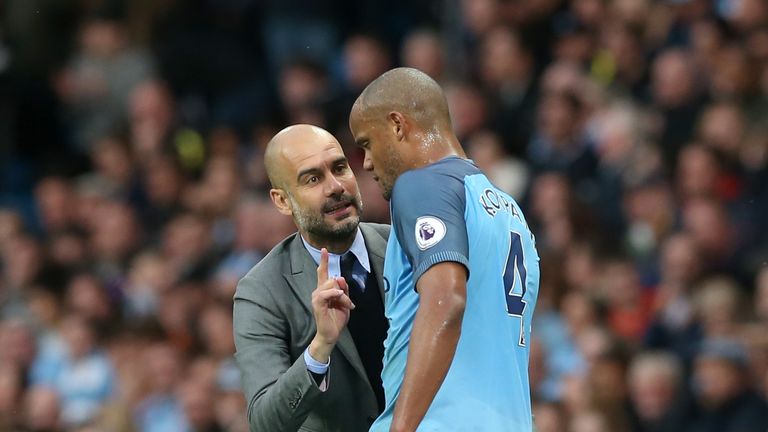 "The fans and the people who support this club are the same, but everything else has evolved and there's almost been three different stages.
"The first one where the new owners came in and the leadership of Mark Hughes and then the transition to (Roberto) Mancini, (Manuel) Pellegrini and Pep Guardiola.
"I feel like every single manager has brought a new stage, added something new to the club. There's so much to say right now in a few words. But I'm extremely proud to have been a part of it."