Man City unlikely to punish Sergio Aguero for shisha video
By Sky Sports News
Last Updated: 27/08/18 4:51pm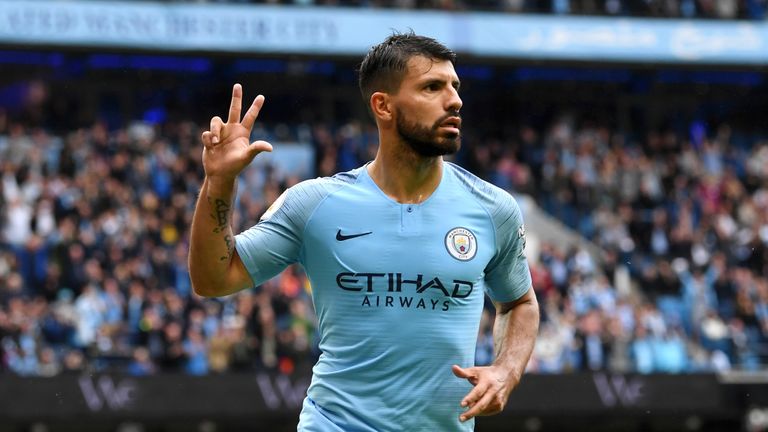 Manchester City are unlikely to take action against Sergio Aguero after a video of him smoking shisha was published by a national newspaper.
Sky Sports News understands the club are aware of the footage, which was posted on Instagram by a friend of the player.
It showed the Argentina striker appearing to inhale from a tube and blowing smoke out into the camera lens, but is understood City are unconcerned by the video and are unlikely to take disciplinary action.
The 30-year-old failed to find the net against Wolves at the weekend after his hat-trick in Manchester City's 6-1 win against Huddersfield.
Aguero has started every game for City so far this season, already racking up five goals to his name, including the Community Shield win over Chelsea.
Pep Guardiola said earlier this summer that he was impressed with the condition in which the hit-man returned to pre-season training after the World Cup.
He said: "Sergio always has a little bit with his physicality. Maybe he needs a little bit more time to take his physical condition. But he arrived so sharp, so good after his knee operation at the end of last season.
"He suffered the previous years with a little bit of a problem and Ramon Cugat - the best doctor in the world - made the perfect surgery and now he feels free.
"I think it's good news for us for the season. He scored two goals, produced chances, he could have scored three or four or five. That is good."