Pep Guardiola 'feels guilty' for not playing Manchester City youngster Phil Foden
Last Updated: 15/09/18 7:55pm
Pep Guardiola feels guilty about not playing Phil Foden in Manchester City's 3-0 win over Fulham on Saturday.
The youngster was deemed ready to play for England by Guardiola during his press conference on Friday but was an unused substitute despite City having the game wrapped up after goals from Leroy Sane, David Silva and Raheem Sterling inside 48 minutes.
Foden has made just one brief substitute appearance this season.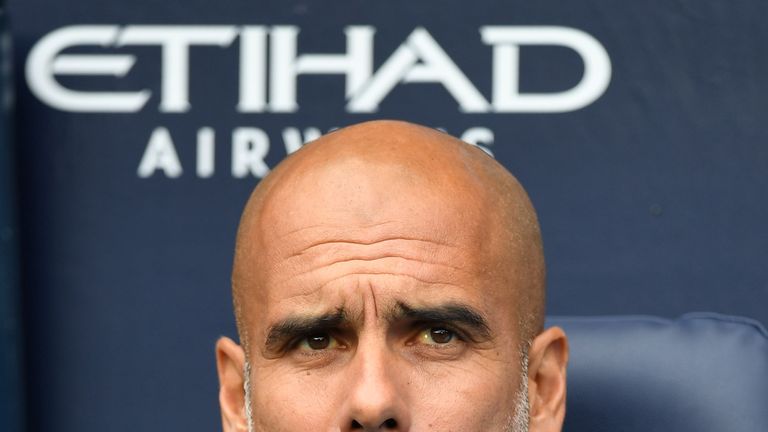 Guardiola explained Foden deserves to play but he had to switch his plans to bring him on when Sergio Aguero tweaked his ankle and was replaced by Gabriel Jesus.
"I feel guilty," Guardiola said.
"He deserves to play. The problem was the injury to Sergio Aguero, we didn't want to take a risk. Phil Foden will play a lot of games this season - I feel it. The guys after the game were so tired, we have games, games, games, he's going to play. I like him a lot. Every time he plays, he plays so good. He will play minutes."
City were in a slick mood and had too much for the Londoners, who tried to go toe to toe with the champions in the early stages.
City have now won 18 of their last 20 Premier League home games and move to within two points of Liverpool and Chelsea at the top of the table.
Despite the ease of their victory, Guardiola was very complimentary of Fulham's performance and told Sky Sports: "I assure you Fulham will stay in the Premier League."
He added in his press conference: "Fulham ask a lot of us as they want to play - they will do a lot of surprises, that's why I give a lot of credit to what we did.
"It's a good result but we created many chances to score five, six and seven. We have to be more clinical as the contenders are so tough and the goal difference is so crucial. The last 15-20 minutes the team was very tired. After the international break it's very complicated - these games are always dangerous."