Mikel Arteta refused to use the absence of Pep Guardiola as an excuse for Manchester City's surprise defeat to Lyon in their Champions League opener.
Assistant manager Arteta was taking charge of City in place of Guardiola, who was watching from the stands due to a touchline ban carried over from last year's Champions League.
City were slack in the first half under Arteta's watch, falling 2-0 behind, and only managed to pull one goal back through Bernardo Silva in the 67th minute.
Man City 1-2 Lyon
As it happened
Arteta would not be drawn on whether Guardiola's absence had an impact, saying: "I have no idea. That's something
hypothetical. The reality is that Pep wasn't here and we lost the game. If he would have been on the touchline I couldn't say if we would have won 5-0 or lost 3-0."
Defeat is City's fourth in a row in the Champions League, but Arteta said they were "well prepared" for the match.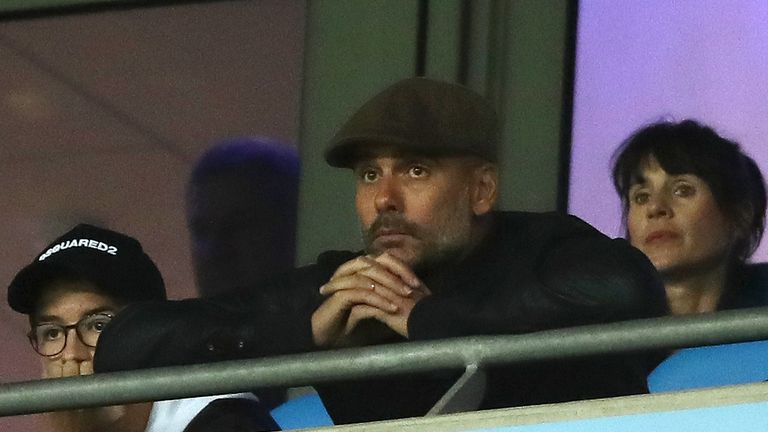 "We were very aware of Lyon's strengths and weaknesses. We were well prepared. We weren't prepared to be 2-0 down at the break, but you have to react," he said.
"There is zero margin for errors in the Champions League, you make a mistake and you are punished. If you don't win duels, play simple balls, you will suffer - today was another example of that."
City looked far from the side that won the Premier League in record-breaking fashion last season.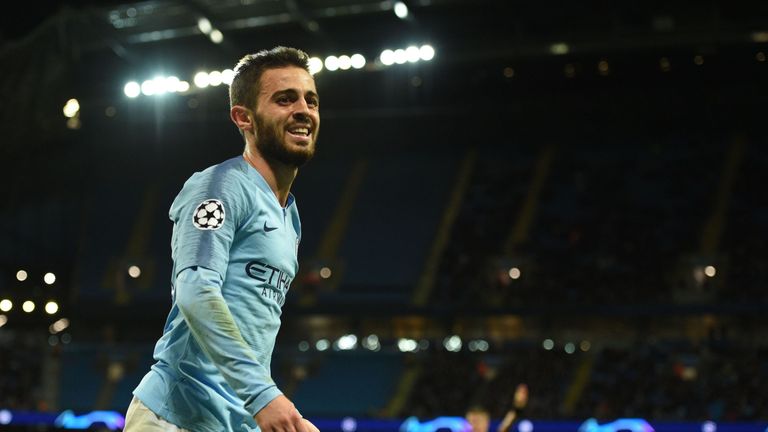 "We didn't feel the flow around the team," said Arteta. "We missed the right pass and didn't find consistency. We felt under threat every time we lost the ball, that can bring the confidence lower.
"We were ready for the game, keen to start Champions League because the way we ended it last season really hurt.
"The players are not perfect, sometimes they have bad days, sometimes better. I can't fault the effort. I won't judge them because we lost."
Arteta was asked in his post-match press conference if he thought the atmosphere at the Etihad was poor, but insisted that was not an issue.
"I wouldn't like to use that as an excuse because we had that type of crowd in the Champions League before and we were able to win.
"The ideal scenario is to have a full stadium every time and being behind the team like crazy but we know sometimes it doesn't happen. I don't think that's an excuse though."