FIFA investigating Manchester City over alleged breach of third-party ownership rules
By Sky Sports News
Last Updated: 10/11/18 9:46pm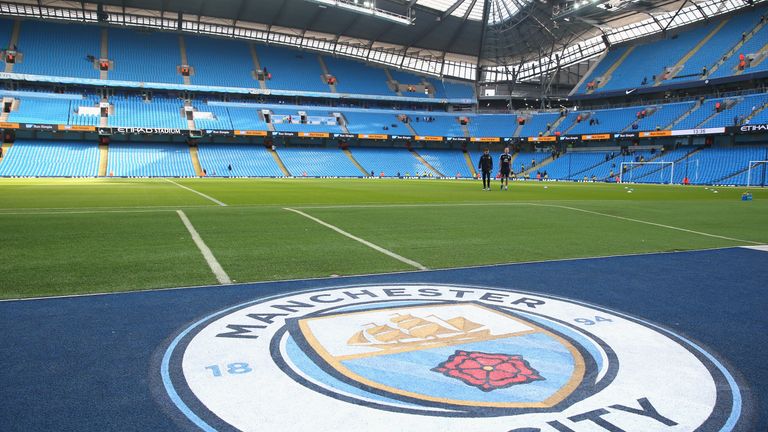 Manchester City are being investigated by FIFA over allegations they broke third-party ownership rules.
Danish newspaper Politiken reported on Friday that City signed a secret deal with FC Nordsjaelland president Tom Vernon for the free acquisition of talent from his African football academy.
And it is alleged the deal does not give those youth players, who come from the Right to Dream academy in Ghana, a say in their transfer.
Vernon told Politiken that no players were forced to move, but "FIFA is looking into this matter," a spokesperson confirmed to Sky Sports News.
Vernon founded the Right to Dream academy in 1999 and acquired FC Nordsjaelland with his Right to Dream Group in 2016.
City refused to comment when contacted by Sky Sports News, but referred back to their recent statement after being accused of breaching UEFA's Financial Fair Play rules.
"We will not be providing any comment on out of context materials purportedly hacked or stolen from City Football Group and Manchester City personnel and associated people," the club said.
German news magazine Der Spiegel claimed last week that leaked documents showed the reigning Premier League champions "systematically violated FFP rules for years" along with another top European club, and with the knowledge of a top UEFA official.
Der Spiegel and a number of other European news outlets made a range of allegations about top issues in football, including the creation of a European Super League, Financial Fair Play abuses, and current FIFA president Gianni Infantino.