Ederson tells Sky Sports about how improved communication with his Manchester City defenders has helped him settle to life in England.
The Brazil international goalkeeper has been hailed as a key component of Pep Guardiola's all-conquering City side, with Claudio Bravo having previously struggled with life in the Premier League.
Ederson picked up a Premier League winners' medal in his first season in England, and feels that life is now much more settled due to his relationship with his defenders.

"It is very important (to have that relationship with defence)," Ederson tells Sky Sports. "I feel very settled down in the team and I am communicating with the rest of my team-mates and especially the defenders.
"I am working on my English skills that will help me on the pitch. Communication between each other makes our job much easier."
Ederson has also grabbed the headlines for his flamboyant style of goalkeeping, not afraid to play short passes in tight areas, or even the odd Cruyff turn in his own penalty area.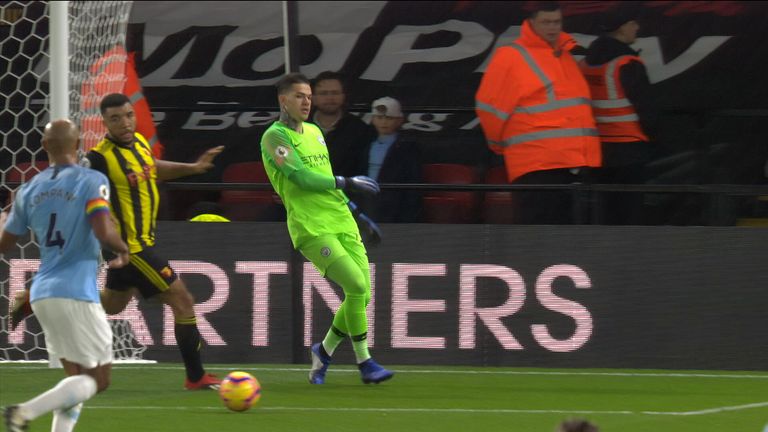 One particular incident - a piece of skill under pressure against Southampton in his own six-yard box - earned Ederson the wrath of some of his team-mates in the aftermath, he revealed.
"It was a play during the game," Ederson adds. "The forward was pressing high and it was over very quickly. It was my only resource at that time and I executed it well
"I got into the dressing room and my team-mates are telling me 'why did you dare to do that when we were 1-0 up?'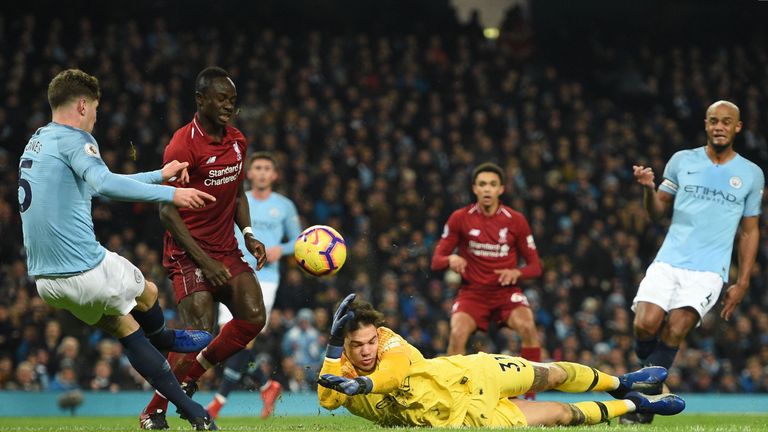 "I told them that you need to have that personality and that calm as well and luckily it worked out very well."
City's victory over Liverpool last week reignited the title race, with the importance of the victory not lost on Ederson.
"For us it was a matter of life or death," Ederson adds. "We knew the circumstances around the game - drawing or losing was not an option. We only contemplated winning, and we did a great game.
"It was our best game in the Premier League so far, and hopefully we will continue at the same level as of now."