Former Manchester City chief executive Garry Cook has revealed to Sky Sports News' Transfer Talk podcast the club did hold talks with John Terry over a move from Chelsea.
City pursued the England centre-back in the summer of 2009 and Cook confirmed Chelsea did give permission for City to speak to their captain over a move to the Etihad Stadium.
But Terry turned down their reported £200,000-a-week, five-year deal offer and instead signed a new five-year contract at Chelsea in August that year.
Cook told the Transfer Talk podcast: "We went through the process [of signing Terry].
"[Chelsea chief executive] Peter Kenyon was there at the time and we had conversations with him, saying we'd like to do it and we'd like to have a conversation.
Click here to listen and subscribe to Transfer Talk via iTunes.
"I think he was probably more confident that he [Terry] wasn't going anywhere.
"We had conversations with John and he decided to stay where he was, and quite rightly so.
"But there was never a document ready to sign."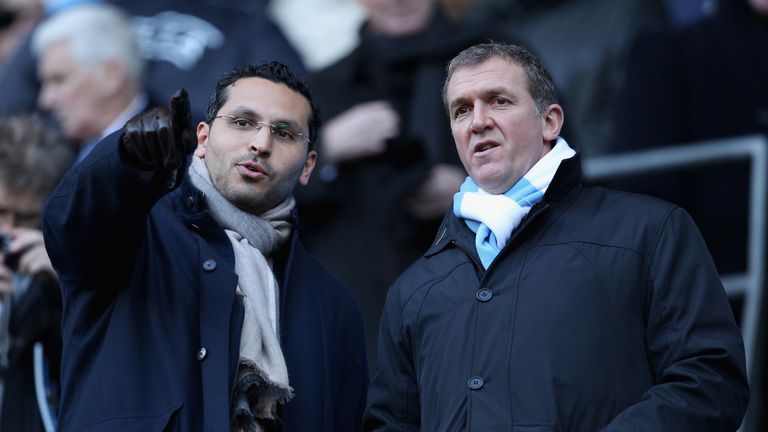 Terry has since admitted City's interest gave him "bargaining power" in renegotiating a new deal at Stamford Bridge which reportedly made him the best-paid player at the club on £150,000-a-week.
"There were players out there who were using us as a stalking horse and that's the game," Cook said. "If you want to get a better contract in your renewal with the club you're with, then you've got to try and raise a market, and that's what agents would do.
"The reality is, would we have liked a lot of them to come? Yes. But the truth is, some of them were a little bit smoke and mirrors."
Click here to listen on Acast.
Asked why City were interested in a then 29-year-old Terry, Cook said: "He's a true leader and the dressing room needed leadership.
"He had Premier League and Champions League experience, he was an England player and that was admittedly as good as all of the other names we were chasing.
"Somebody like Terry would have added a whole different dimension to the growth of Man City, but unfortunately it wasn't to be."
Garry Cook was speaking exclusively to the Sky Sports News Transfer Talk podcast. Hear him talk about City's failed move for Kaka, Robinho and much more in the full episode, which will be available from 6am on Sunday.
You can watch it On Demand on Sky Sports, on YouTube, or listen to it on your preferred podcast provider.