Barcelona-bound Frenkie de Jong wanted to move to Manchester City, says Marcel van der Kraan
The Dutch football journalist also understands Matthijs de Ligt is likely to join PSG and believes Ajax director of football Marc Overmars is a great choice for Arsenal to replace Sven Mislintat
By Declan Olley
Last Updated: 29/01/19 4:39pm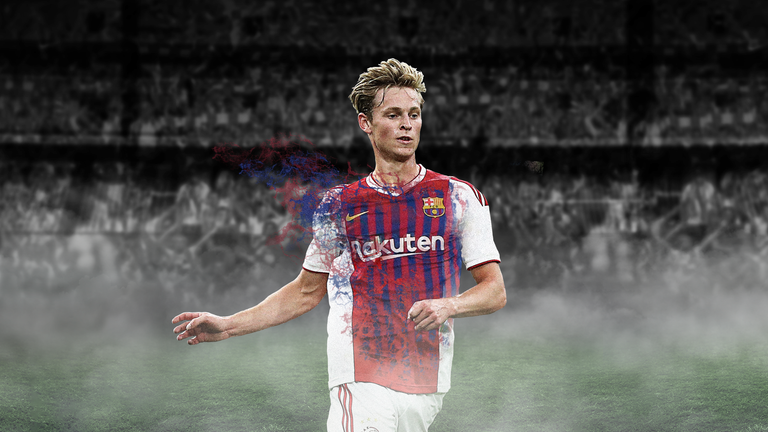 Frenkie de Jong wanted to join Manchester City before he signed for Barcelona from Ajax last week, according to Dutch football journalist Marcel van der Kraan.
De Jong will move to the Spanish champions this summer on a five-year deal after Barcelona agreed a £74.5m deal with the Dutch side on Wednesday.
The 21-year-old has since revealed he had spoken with City boss Pep Guardiola over a move to the Etihad which drew criticism from Barcelona head coach Ernesto Valverde.
But De Telegraaf journalist Van der Kraan has told Sky Sports News' Transfer Talk Podcast Ajax gave De Jong permission to talk with Guardiola and the player was keen on a move to the Premier League champions.
Van der Kraan revealed: "De Jong had made his mind up at an early stage. He wanted to go to one club which was Manchester City because they had a manager who he always believed in and who he thinks is one of the best in the world.
"[Netherlands head coach] Ronald Koeman recommended the player to Guardiola saying 'If you want a great midfielder who can help your team to do the tiki-taka and build it up from the back this is your man'.
"De Jong had a meeting with Guardiola but at that stage it was a bit far away.
"Ajax always gave him permission in the winter time to speak to a few managers including PSG's Thomas Tuchel.
"But if Man City had not been bothered by their own internal issues - and I'm looking at Financial Fair Play - he would've gone there.
"When that was not possible, PSG stepped straight in and wanted him and went up to a fee of €75m and the player agreed terms.
"However, Marc Overmars [Ajax director of football] - the wheeler dealer of Dutch football - knew there was bigger fish in the market and if there was a deal significantly bigger than they'd do that.
"Barcelona came in at the last moment, smashed it by another €15m and Frenkie says 'Okay, I'm off to Barcelona'."
De Jong's Ajax first-team debut came just two years ago after he joined from Willem II in 2015 for £260k and he has since made 33 league starts for the Amsterdam club.
The midfielder has also won five Netherlands caps and helped Koeman's side overcome Germany and world champions France to reach this summer's Nations League Finals.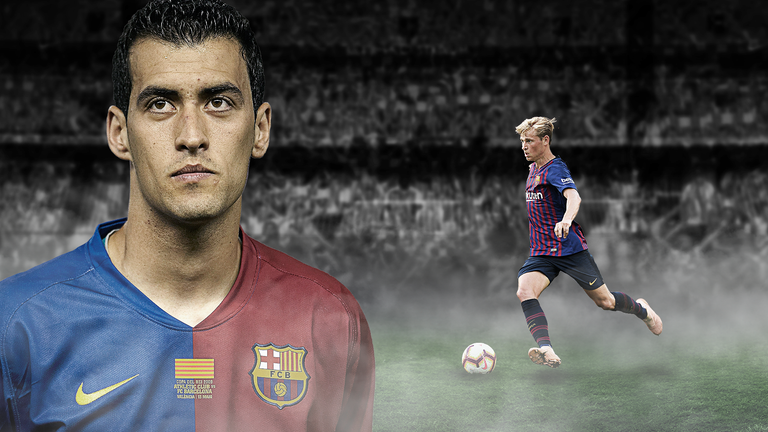 Van der Kraan said: "These big managers wanted this kid because he's got this new thing: a playmaker who can build up from the back, who is not squaring it, sees all these little gaps.
"He's almost like the new Busquets and that's probably why Barcelona have bought him.
"The only question now is: can he do it abroad? It's fine to do it in the Eredivsie - a division that's no bigger than the English Championship, and who would pay €75m for a player in the Championship?"
But Van der Kraan expects PSG to make up for missing out on De Jong by signing another hugely-talented Ajax youngster - Matthijs de Ligt.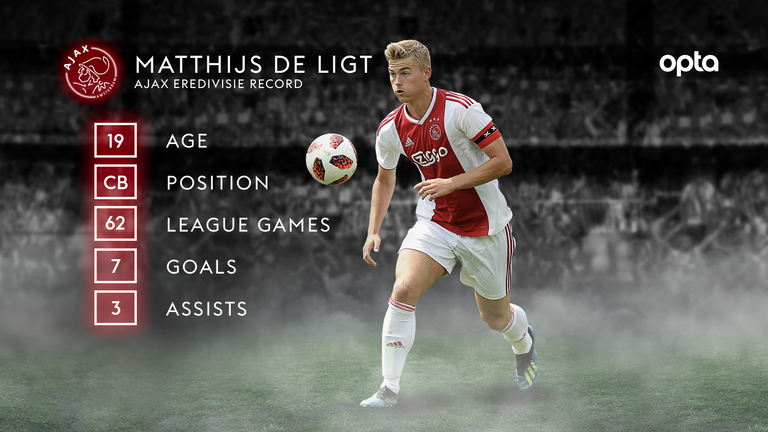 The 19-year-old defender won the 2018 Golden Boy Award - the honour given to the most promising player under the age of 21 in Europe.
De Ligt has also become a key part of the Netherlands' revival under Koeman, who this month said he will be the best centre-back in the world in two years' time.
"De Ligt is probably the equivalent of Virgil van Dijk," said Van der Kraan. "He's calm, tall, quick, strong and a leader in defence. He has everything for the future of Dutch football and for a massive club in Europe.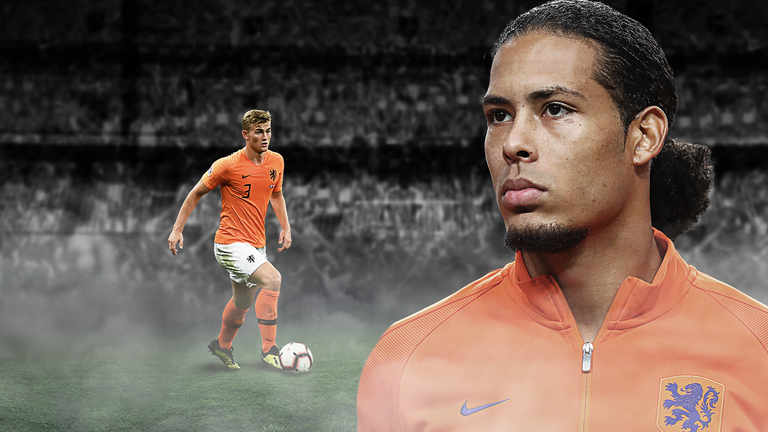 "Only the big five can compete for players like this but we understand here at De Telegraaf that PSG are in pole position now after missing out on Frenkie de Jong.
"For De Ligt, we could see a figure going above €60m."
If De Ligt does join the French champions this year in any deal worth more than £55m then Ajax would have sold over £300m worth of players since the start of 2016.
The man responsible for Ajax's transfer dealings is former player and now director of football Marc Overmars - and Van der Kraan believes he is the right man to replace the outgoing Sven Mislintat at Arsenal.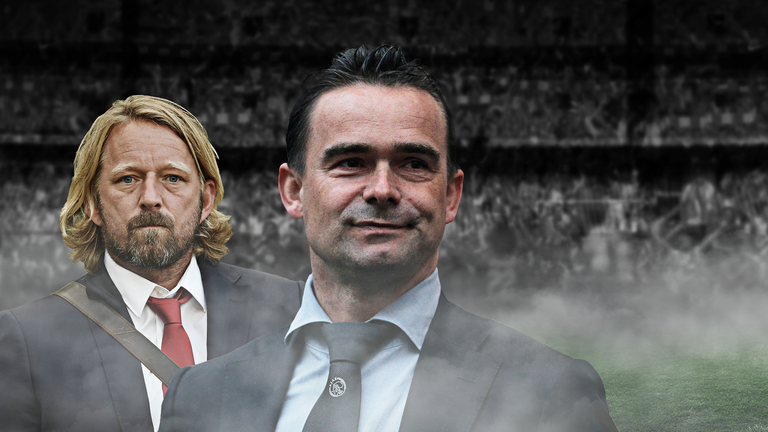 He said: "If you compare Arsenal and Ajax - and I know they're at different standards - what Arsenal are looking for is exactly the same - young top talent that can produce the football Arsenal are looking for, and that's what Overmars is good at.
"I think he'd like it [at Arsenal] because he's done the job at Ajax for a few years now.
"But I don't think Ajax would like it and they'd do anything they can to keep him on his contract which runs out next year."