Kevin De Bruyne says Manchester City would be best team ever with quadruple
Last Updated: 25/02/19 8:18am
Kevin De Bruyne says if Manchester City win the quadruple then they would become the best team ever.
City preserved their hopes of a remarkable clean sweep of Premier League, FA Cup, League Cup and Champions League by defending the Carabao Cup with victory against Chelsea on penalties at Wembley on Sunday.
Sir Alex Ferguson's Manchester United won the treble in 1999, winning the Premier League, FA Cup and Champions League, a feat that has never been matched or surpassed.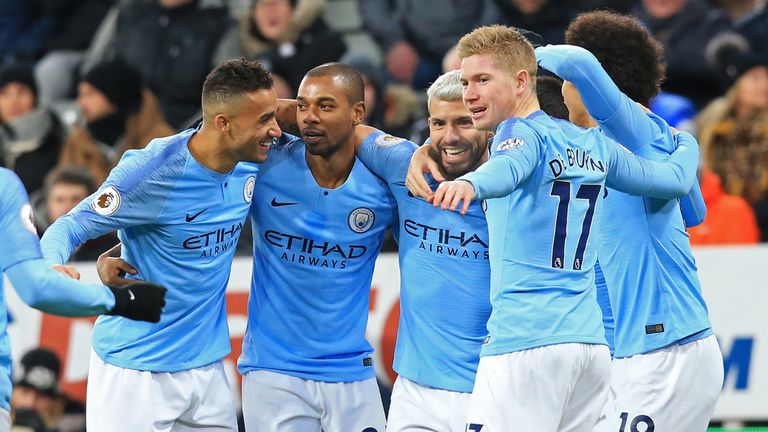 If we win three and then play the Champions League final then maybe we can talk about it. Before that, no way!
Kevin De Bruyne
Asked whether the quadruple remained a distinct possibility, De Bruyne told Sky Sports News: "Almost impossible.
"We are going to try and win as many games as possible. If you do that you must be considered the best team ever because nobody has done it. However, we are not looking at that.
"We want to win as much as possible but not to think about the quadruple. If we win three and then play the Champions League final then maybe we can talk about it. Before that, no way!"
Liverpool missed the opportunity to capitalise on their game in hand in the league against Manchester United at Old Trafford on Sunday, but a 0-0 draw against Ole Gunnar Solskjaer's injury-hit side was enough to move them one point clear at the top of the table.
City return to the league on Wednesday with the visit of former boss Manuel Pellegrini to the Etihad Stadium and the Belgium international knows his side must not relent in their pursuit of retaining the top-flight crown.
"We are going to have a tough week," De Bruyne, whose side also visit Bournemouth at the weekend, added.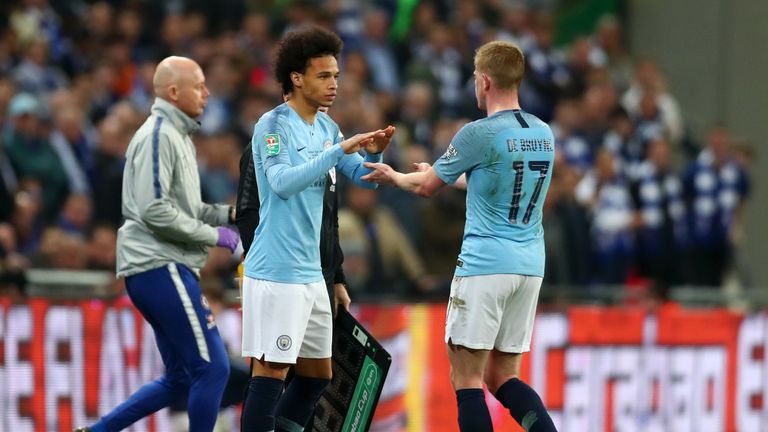 "We just played a hard game and Wednesday is another one and Saturday also. The schedule is pretty hard for us but we need to keep going and hopefully we will end the week in a good way."
De Bruyne, who believes he is returning to somewhere near his best form after injury troubles this season, was full of praise for teammate Raheem Sterling, who scored the decisive penalty.
Asked whether he had noticed a growth in the England international's performances, he said: "It is not [just] this season.
"I have played with Raheem for four years and he is a better [player than he was four years ago. He is still young and he will still improve.
"The way he decides games for us is really well and hopefully he keeps doing it."