Manchester City manager Pep Guardiola has apologised for the circumstances surrounding his replacement of Manuel Pellegrini at the club in 2016.
Pellegrini's side were chasing a quadruple when it was announced in February 2016 that then-Bayern Munich boss Guardiola would replace him at the end of the season.
City managed to win the League Cup at the end of that month but they were knocked out of the FA Cup in the fifth round, losing 5-1 to Chelsea, and suffered three league defeats in a row shortly after the Guardiola announcement, which ended any title hopes during the season Leicester were surprise champions.
The club did manage to reach the Champions League semi-finals that season - for the only time in their history - but Real Madrid edged them out 1-0 on aggregate.
Pellegrini, who won the Premier League in his first season with City, returns to the Etihad Stadium for the first time as his West Ham side face the champions on Wednesday evening.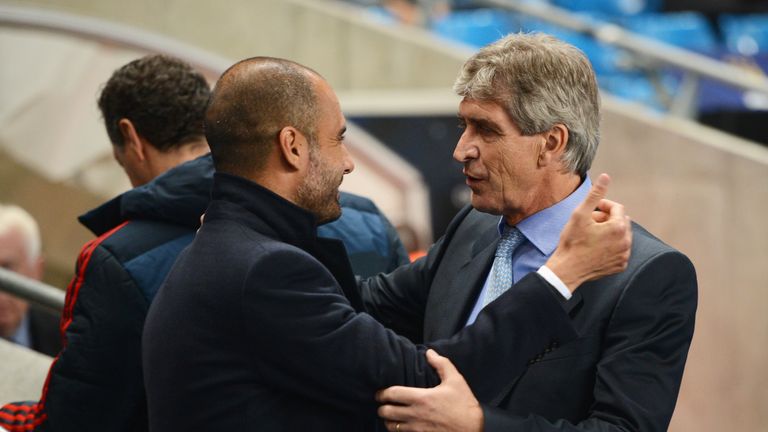 "I think the decision was consulted by all parts," Guardiola said in his pre-match press conference on Tuesday.
"I think everybody was honest. But I don't know, only Manuel can answer. I'm sorry for what happened, but the intention was not to create a problem for when he was here. I don't know.
"I was in Munich, so I don't know what happened in the locker room and what the reason why is. But if it was the reason (they didn't win more titles) - I think nobody can know it - I'm sorry and I apologise."
Following his three-year spell with City, Pellegrini spent two years managing in the Chinese Super League with Hebei China Fortune, before returning to the Premier League with West Ham last summer.
Despite spells of inconsistency, Pellegrini has guided the London club to the top half of the table, and they remain within reach of a seventh-place 'best-of-the-rest' finish with 11 games remaining.
They are likely to face a tough challenge at City, who trail Liverpool by a point at the top of the table as they seek a second successive title under Guardiola, but the Spaniard said he expects City fans to give his predecessor the ovation "he deserves".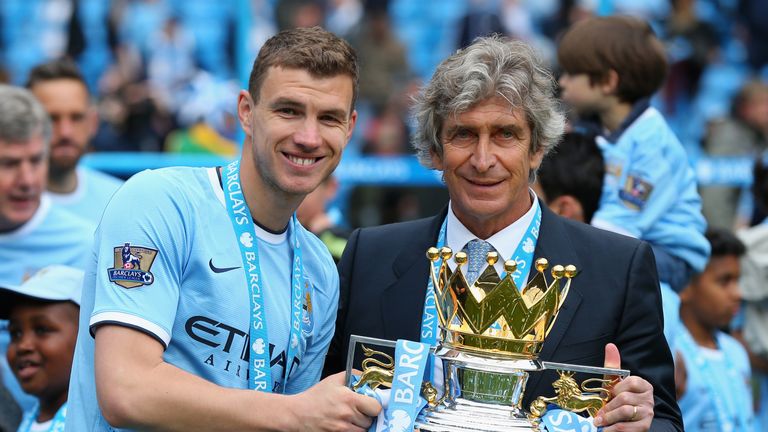 "All the players I have in my hands now were with other managers and they learned a lot from that - and I benefit from that," Guardiola said.
"In the last decade, they were involved with (Roberto) Mancini and Manuel and myself, with all the staff and all the players, we have created Manchester City. I didn't build it. I didn't create it. Many incredible players and managers, everybody, did something.
"Hopefully we can leave something for the next manager to do that. That's the best we can do for other managers, leave something for the club - and, of course, I got something with what Manuel did here."