Man City's quadruple pursuit: How close English clubs have come to winning four trophies
Last Updated: 17/04/19 10:04pm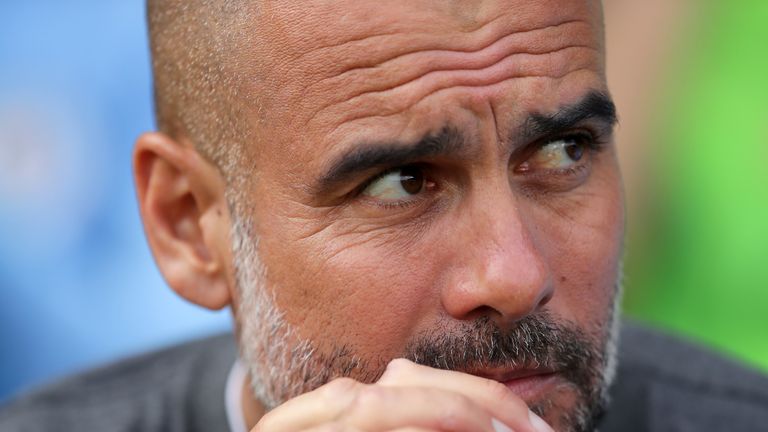 Manchester City's pursuit for an unprecedented quadruple comes under threat when hosting Tottenham in the Champions League on Wednesday night - but how close have English clubs come to achieving it in the past?
With the Carabao Cup sewn up, City are still in the hunt for three more trophies this season.
Pep Guardiola's side have an FA Cup final against Watford to look forward to in May, while Premier League success at Liverpool's expense can be guaranteed if City win their remaining five league fixtures.
Matches against Tottenham (home) and Manchester United (away) - both live on Sky - in the coming week will test City's mettle in the top-flight, but could their quadruple dream come to an end in the Champions League on Wednesday?
As City look to overturn a 1-0 quarter-final deficit against Spurs in the return leg at the Etihad, we look at the dates when past attempts to win four trophies have been thwarted…
Chelsea, May 1 2007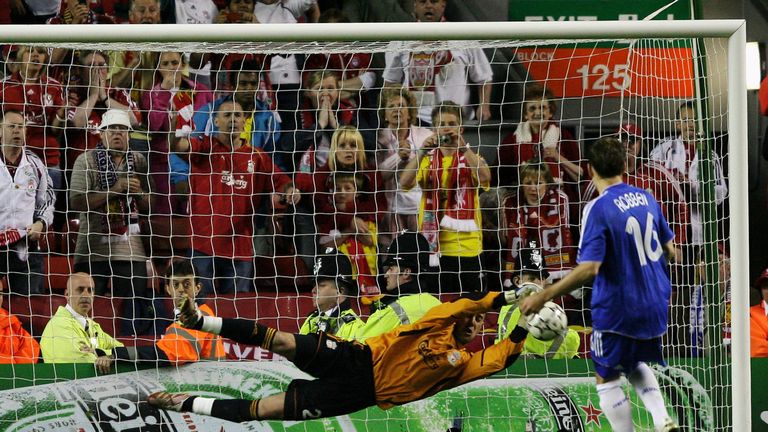 Chelsea's quadruple hopes lingered into May in 2007, but ended with a penalty-shootout defeat to Liverpool in the Champions League semi-finals.
League Cup victory was backed up with an FA Cup, but Jose Mourinho's side lost out on the Premier League title to Manchester United after drawing their final five league games.
With this season's Champions League semi-final second legs taking place on May 7/8, City's quadruple aspirations will run beyond Chelsea's if they can see off Spurs and reach the last four.
Man Utd, April 19 2009
A season after their Premier League and Champions League double, United were in the hunt for all four after beating Tottenham in the League Cup final.
However, their hopes came crashing down in mid-April when losing their FA Cup semi-final to Everton. United would go on to win the league and lose the Champions League final to Barcelona.
Man City, March 9 2014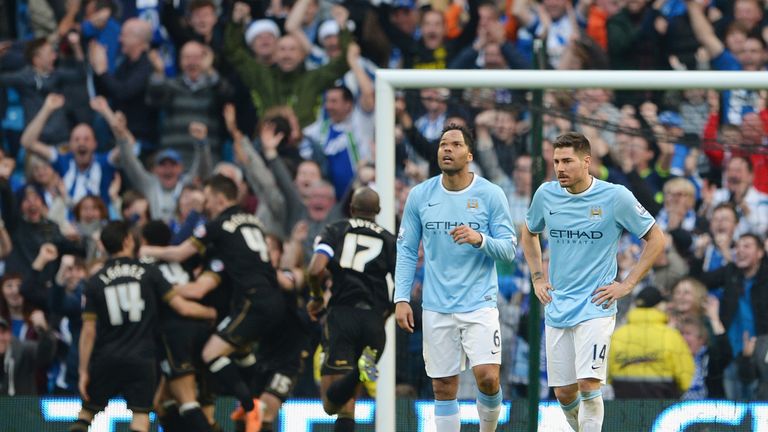 Guess who ended City's quadruple dream in 2014? That's right - Wigan. And again in 2018.
Wigan prevailed 2-1 to defeat City at the Etihad in their FA Cup sixth-round meeting in March 2014, just a week after they beat Sunderland to win the League Cup, while three days later they crashed out to Barcelona in Europe.
However, five league wins to end the season helped Manuel Pellegrini's City pip Liverpool to the title.
Last season, Wigan triumphed 1-0 over City in the FA Cup fifth round on February 19, the weekend before City lifted the Carabao Cup before going on to win the Premier League with 100 points.
Nottingham Forest, February 26 1979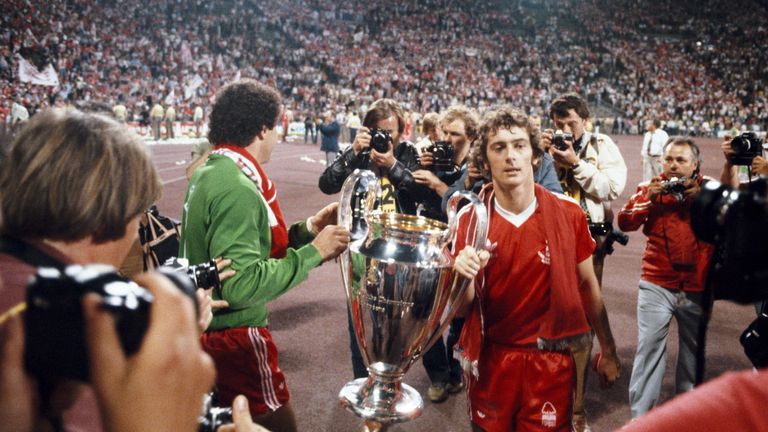 When trawling through England's golden period of European Cup success, it is Forest's 1978-79 campaign which stands out.
Brian Clough's side won the League Cup and European Cup in 1979, but were defeated at home by Arsenal in the FA Cup fifth round in February before losing out on the league title to Liverpool.
And it is Liverpool who also deserve an honourable mention. The club won the old first division, the League Cup and their fourth European Cup in 1983-84, but it was a January 29 defeat at Brighton which saw them knocked out of the FA Cup at the fourth-round stage.
Arsenal, February 3 2004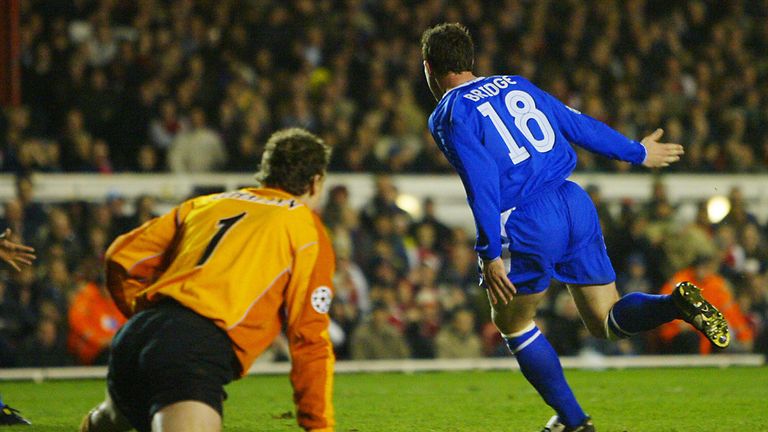 Arsenal's Invincibles may have gone the Premier League season unbeaten, but there was also a case of 'What if?' in the cups that year.
Their quadruple aspirations ended in early February with a semi-final defeat to Middlesbrough, while a difficult four days in April saw them lose 1-0 to Manchester United in the last four of the FA Cup before being knocked out by Chelsea in the Champions League quarter-finals.
A 2-1 loss at Highbury, with Wayne Bridge on target in the 87th minute, saw Arsenal's hope of winning a first Champions League trophy dashed, with Porto and Mourinho going on to seal an unlikely triumph.