Man City boss Pep Guardiola says Liverpool are 'most difficult' league rivals he has faced
By Michael Kelleher
Last Updated: 04/05/19 7:30am
Manchester City boss Pep Guardiola says Jurgen Klopp's Liverpool are the "most difficult" league rivals he has faced in his managerial career.
City lead the Reds by a single point with two games remaining in one the most fiercely-contested title race the Premier League has ever seen.
If both teams win their remaining two fixtures - City will finish with 98 points, while Liverpool would have 97 - as Guardiola aims to win the eighth league title of his ten-year career as a manager at the top level.
Real Madrid finished second to Guardiola's Barcelona in La Liga with 96 points in 2009/10 and 92 points in 2010/11, before eventually becoming champions ahead of them with 100 points in 2011/12.
But it is Liverpool who Guardiola says have been his greatest challenge.
"In the league, yes, it is the most difficult one for sure. Every league you win is so nice and it is always difficult but this one especially so," Guardiola told Sky Sports News.
"And especially where we have come from, getting 100 points and still being there. [It is difficult] for athletes to maintain that level for a long time and we have done it again."
Guardiola is contracted to City for two more seasons after signing an extension last year and is keen to keep building his legacy at the Etihad Stadium.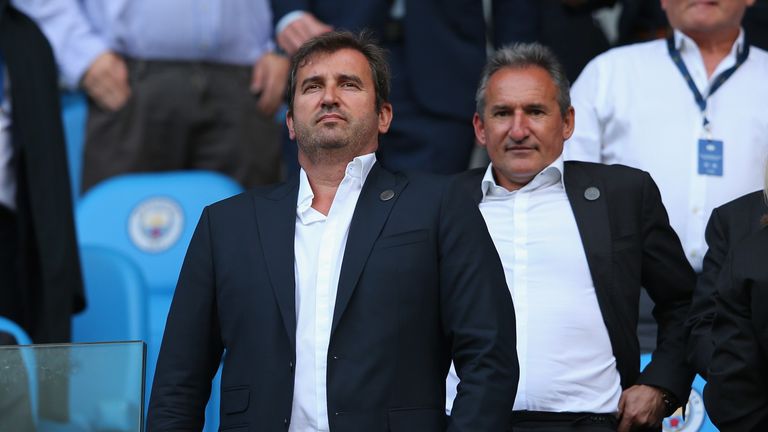 "I feel comfortable. I have everything. I have incredible players," Guardiola said.
"The club supports me. I realised that in my first season when we did not win titles. The chairman supports me a lot. The CEO supports me a lot. The sporting director supports me a lot.
"My backroom staff are comfortable working here. I have everything so why should I change and that is why we signed for a little bit more."
Winning the title with 98 points would be a remarkable achievement for City, one year after becoming the first team to reach 100 points.
But for Guardiola, the time to consider the scale of such triumphs is when he is old and retired.
If City can deliver back-to-back titles for the first time in the club's history, his attention will quickly turn to winning a third and he believes the same applies to his players.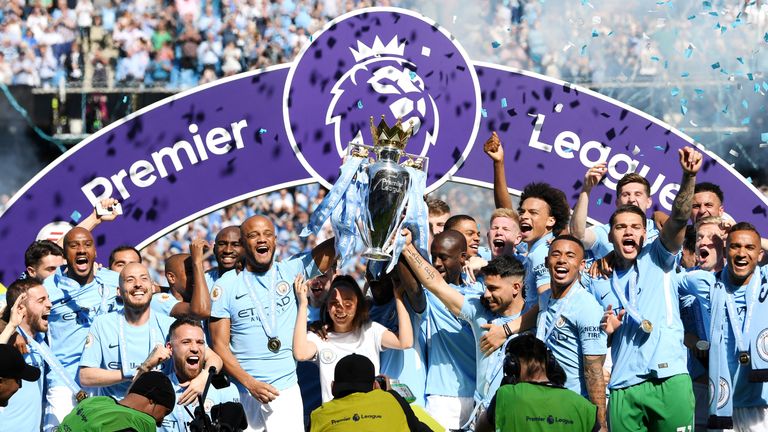 "The biggest ones, when they take a shower after one victory, they are thinking about the next one," Guardiola added.
"That is the sport. The people who came to the Etihad this season did not come to remember how beautiful we were last season. That is gone.
"Next season will be the same. When I am sitting here just remembering what we have done, I would resign immediately.
"Txiki [Begiristain] would say 'you have to change the manager'. The big clubs are always thinking of the next one and the next one. That is why it is nice.
"Afterwards, when you are old, you can reflect on what you have done - for three, four, five years we played in that way and we won. That is the moment to reflect.
"But when you are in the moment you have to focus on the next one."