Rodri was substituted with what appeared to be a hamstring injury in the first half of Manchester City's Champions League tie against Atalanta, as the Premier League champions' injury problems mounted.
The Spaniard has been filling in at centre-back with fellow midfielder Fernandinho, as Nicolas Otamendi and John Stones struggled for fitness while Aymeric Laporte is sidelined until 2020 with a knee injury.
But now the makeshift defender seems to have picked up his own problem and was replaced after 42 minutes by Stones, who has only recently returned to training.
Rodri started at centre-back for City's win over Crystal Palace on Saturday, helping Pep Guardiola's side keep a clean sheet in a 2-0 win.
Guardiola failed to sign a central defender in the summer, despite club captain Vincent Kompany's leaving to become player-manager at Anderlecht.
"We don't know about Rodri yet," Guardiola said after City's 5-1 victory. "I think tomorrow we'll know, hopefully it will be around 10 days if it's not broken. If it is broken, he'll be out three weeks to a month. It looks like a hamstring injury."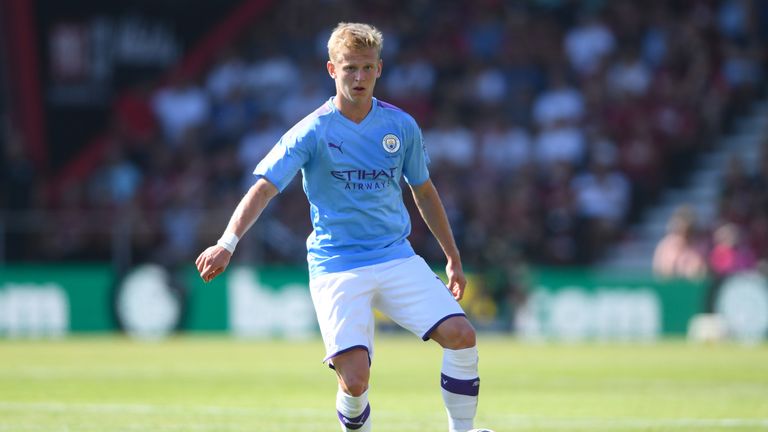 In addition to Rodri's injury, Oleksandr Zincheno missed the game against Atalanta with a knee injury, Benjamin Mendy returning to the starting line-up in his place.
City said the Ukrainian will be assessed over the coming days to determine the extent of the problem.
Zinchenko has made nine appearances so far this season, having played 29 times during their title-winning campaign last year.
Pep: Foden will learn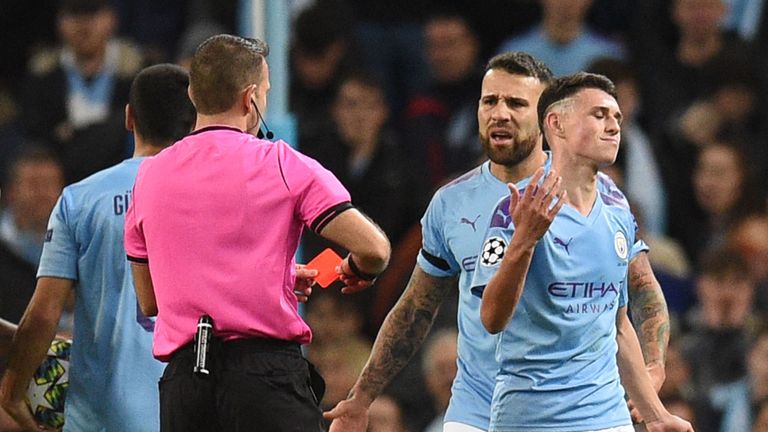 A further complication for Guardiola in an otherwise routine victory was the late dismissal of youngster Phil Foden after a second yellow card.
"He will learn, he will learn," said Guardiola.
"Ask the referee whether the red card was harsh, I'm not a referee. He told me not to talk so much because he wanted to show me a yellow card, so I didn't say anything else. They use their power well!
"Manchester City absolutely does not fine players when they get a red card. Absolutely not. Red cards are part of the game.
"The important thing about Phil today wasn't the red card, it was the way he played, the incredible player he is.
"He will know after having one yellow card that you need to be a bit more careful. People say he has to play more minutes - yes, I want him to play but there are things where he's far away from Gundogan and De Bruyne.
"He has to live through these kinds of situation so he can understand being careful on a yellow. That's what experience means, and this is going to help him. Maybe I have to pay him, for how well he played."
Courtesy of their victory, their third in as many group games, City are already on the verge of qualifying for the next round of the Champions League.