Although Chelsea will consider themselves unfortunate to have let their lead slip, it was fitting that James Milner provided the spark to reignite his Manchester City's fortunes in Sunday's draw between the two Premier League title rivals.
This was another afternoon on which those who question the England international's ability were left red-faced.
Milner may not be pretty (although he is far from dull), but one does not have to sign up to a Gradgrindian view of football to appreciate the hard-working. In fact, it is an asset that should be cherished.
Against Chelsea, Milner was unspectacularly effective. Only Toure touched the ball more often and, despite Milner operating in a wide role, no starting player won a higher percentage of their duels or completed a higher percentage of their passes.
Milner completed more crosses than anyone else, made more tackles, and he created double the chances of any other player on the pitch, assisting his side's goal, scored by Frank Lampard, for good measure.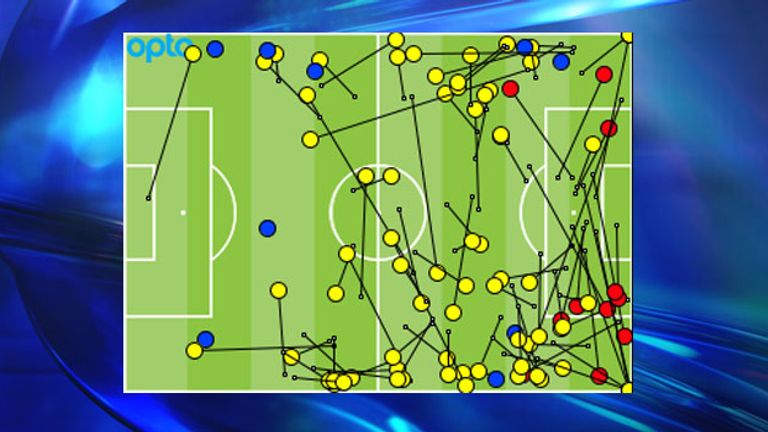 Elsewhere, a typical assertion before this sort of encounter is that the game will be decided in the midfield battle. 
But actually this felt as if it were a match largely dependent on the outcome of the duel between City captain Vincent Kompany and Diego Costa.
The Chelsea striker has scored seven goals for his new club, two more than any other Premier League player thus far. More importantly, he has been able to lead the line by using a level of aggression defended by his manager in the build-up to Sunday's game.
"Maybe it is a point based on what happened in previous seasons, not what happened here. Here he got the right advice, the right education," said Jose Mourinho, angered by suggestions that Costa has been too combative.
"Diego is trying to play. He is not afraid of aggressive opponents. He does not let other players intimidate him. He is not there to provoke people. He is there to play football and to score goals. He got two yellow cards.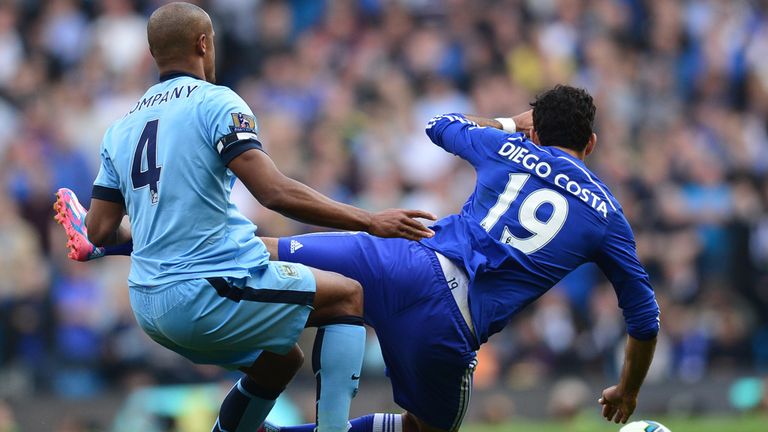 "One is completely unfair, because it was a penalty. The second one, because he was provoked for the whole game and he had a little reaction. He is being completely fair and giving zero problems to referees and behaving very, very well and just worried about playing his football."
This was exactly the type of battle that Kompany relishes, and City's captain provided a perfect example of how to deal with the striker.
It was an absorbing contest, with Costa winning just two of his first 12 duels, nearly every one coming against Kompany. 
Take away Costa's ability to hold up the ball and hold off an opponent, and much of Chelsea's attacking danger is diluted - the only time he did manage to wriggle away, his shot found the base of Joe Hart's post.