Samir Nasri tells Sky Sports: I had a bad season - but now I'm ready to win trophies again
By Kate Burlaga
Last Updated: 20/06/15 12:36pm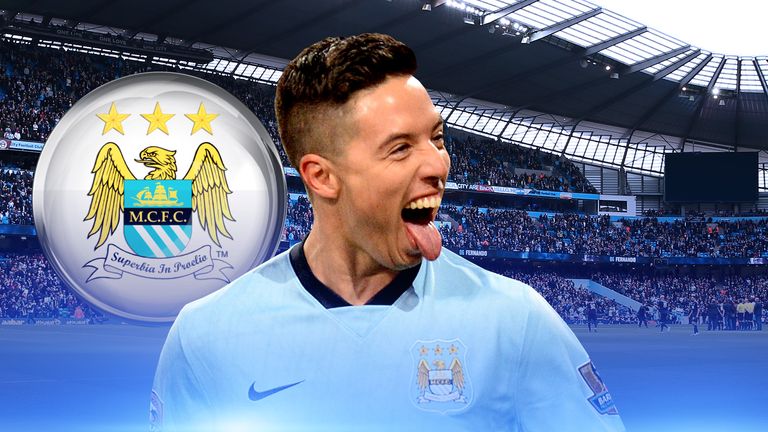 Almost a year to the day that he opened the scoring in a win that sealed the Premier League title for Manchester City, Samir Nasri posted a picture online; behind the smile and the idyllic mountain backdrop, the frustration of a season long over.
Not much has gone right for the Frenchman since that 2-0 victory over West Ham a little over 12 months ago saw City seal their second Premier League crown in three seasons. 
The new term had barely started when a serious groin injury that needed surgery ruled him out for a month. A calf problem picked up in January - Manuel Pellegrini's side top of the table at that point - brought further disruption. Then, just three minutes after coming off the bench against Tottenham at the start of May, his groin went again, his season up early.
Chelsea had dethroned City with three games to spare the week before Nasri headed to the hills of northern Italy to start his rehabilitation and reflect on a fragmented campaign that saw him score just twice in 24 league appearances.
"I had a bad season," the midfielder, who says he is back at full fitness but sat out a post-season trip to Toronto because it would have been "stupid to take any risks," tells Sky Sports in an extended interview.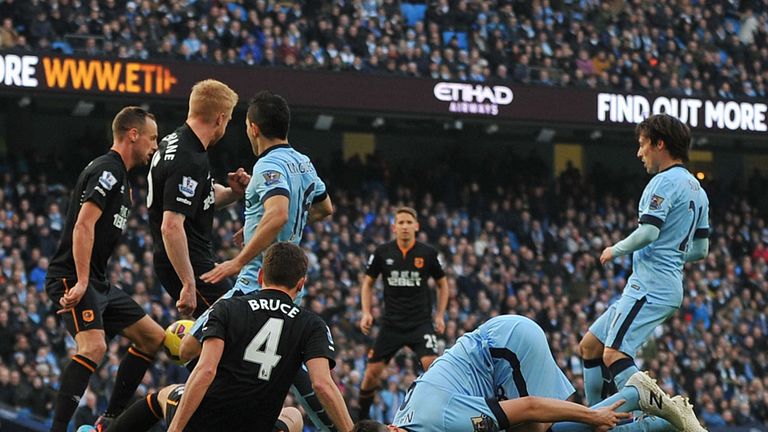 "From a personal point of view it was disappointing because I couldn't produce the same form as I did the year before and I had a lot of injuries - the most I've had in one season in my career.
"It's difficult but at the same time it makes you stronger mentally."
There has been collective as well as personal soul-searching after a side joint-top with Jose Mourinho's eventual champions at the turn of the year slipped off the pace alarmingly, a calamitous run of just 21 points from 42 briefly threatening to jeopardise even Champions League qualification.
Six successive wins finally ensured second place but Nasri insists there was deep disappointment at a title race that effectively ended with defeat to Crystal Palace at the start of April - and was likely lost way back in February, according to fellow midfielder James Milner.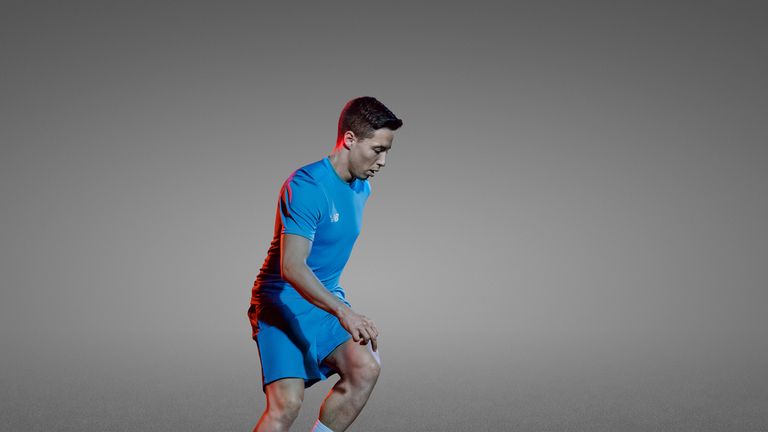 "When you play for a team like City you expect to win a trophy every year," Nasri, whose team-mates were dumped out of the domestic cups by Newcastle and Middlesbrough, says.
"We are proud and we are not happy about last season. We were all disappointed because we know our quality and we know we could have done better. 
"We lost the title at home, for me, and that was a key factor when Chelsea were really consistent.
"Look at our record against the teams that ended up being relegated, too; we lost five points against Burnley, we lost two points against QPR and two points against Hull. 
"Why? If I had the answer I don't think it would have happened. Sometimes you can be complacent even if you're aware of the danger but still we made mistakes. It's something that we have to correct if we want to win the trophy."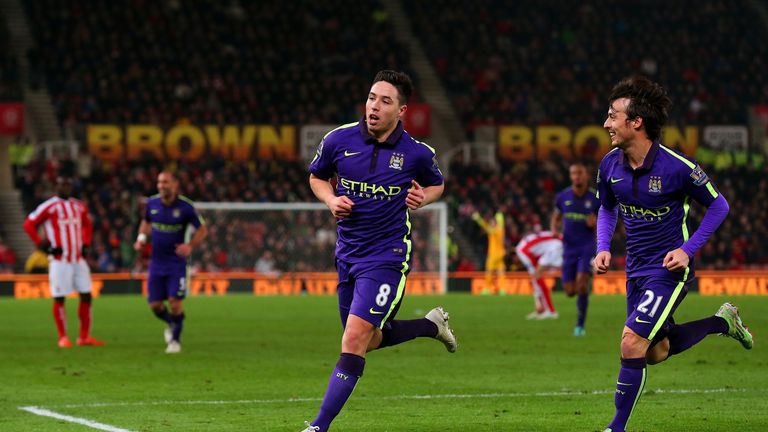 A season publicly deemed disappointing by chairman Khaldoon Al Mubarak is expected to prompt a summer overhaul, owner Sheikh Mansour poised to sanction another outlay after a Financial Fair Play penalty put the shackles on spending last year.
Raheem Sterling, Kevin De Bruyne and Paul Pogba have all been linked with moves to the Etihad, with City reportedly willing to pay cash up front in a bid to land an estimated £150m worth of targets.
Nasri - tipped as a potential sacrifice, despite signing a new five-year deal only last year - agrees reinforcements are needed if City are to stand a chance of regaining their title in a new season he expects to be far more competitive.
"The club is going to invest, I think, in new players," he says.
"Who we need is a question for the manager but if we want to be competitive in every competition - and if we want to take a step forward in the Champions League - I think we need to strengthen in every area a little bit. We will probably lose some players as well so we need to have that depth from the bench.
"The league is going to be really competitive. Manchester United are going to be there, Arsenal had a great season with another trophy and they were close, Liverpool want to buy players as well. I think it's going to be really interesting - certainly not as convincing as last year."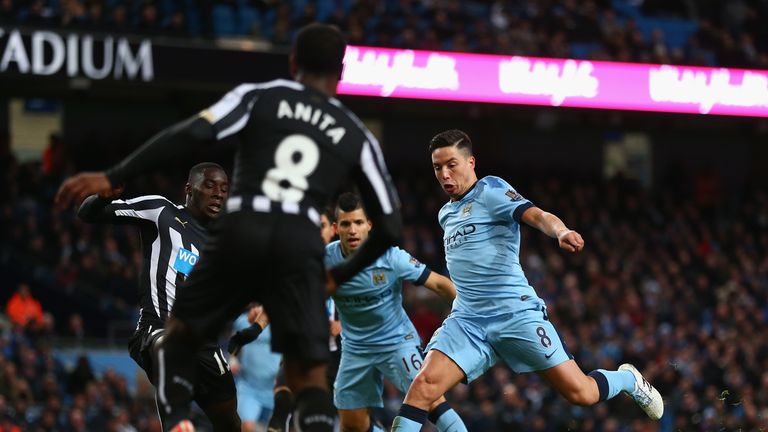 City chiefs might be hatching their plan to wrestle the Premier League trophy back from Stamford Bridge but what they really want, as Mubarak declared earlier this month, is a side "capable of winning the Champions League".  
Nasri was part of the side ousted once again in the round of 16 by Barcelona - that March night in the Nou Camp a chastening one for City fans - and fires a warning about the challenge they face to claim 
"We lost to Barcelona - probably the best Barcelona team in the last 10 years - and we didn't lose by a big margin like other teams have done," Nasri says. "I think we were just unlucky with the draw.
"Champions League is not just about the quality. This year we were really unlucky to get Barcelona. The year before we had our best chance yet against Barcelona but this year they've been incredible. The front three scored 122 goals between them. I just think Barcelona are the best team in the world right now."
Is Pellegrini the man to bridge the gap to Europe's elite? 
Nasri admits the City boss - in the final year of his contract - is not as close to the players as "psychologist" Arsene Wenger - a man he described as his "football father" while at Arsenal - but insists the Chilean commands respect.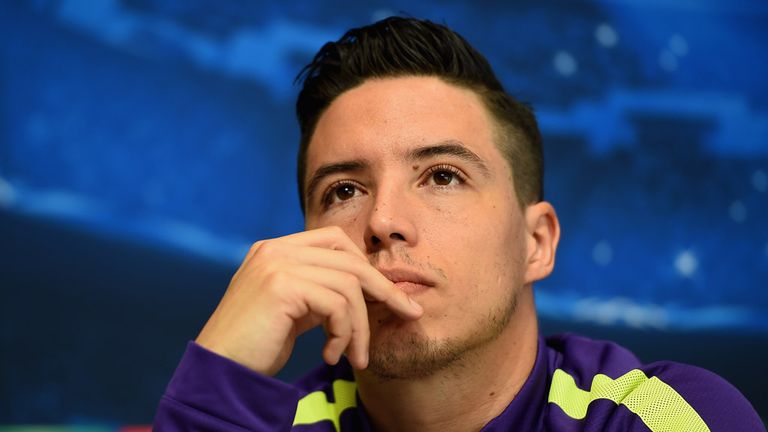 He's a good manager, an honest manager. He is respected by the players."
Samir Nasri on Manuel Pellegrini
"He's a good manager, an honest manager," Nasri says.
"You always know what he thinks about you. He might be kind in appearance but if he has something to tell you, he will tell you. He is respected by the players." 
While Pellegrini's City future appears safe for now, Nasri's continues to be the subject of speculation. Roma have been linked with a player who flourished in sky blue during the 2013/14 campaign, scoring 11 goals and creating a joint-high 92 chances in the league.
The former France international admits he harbours hopes of playing on another continent but, for now, remains committed to regaining fitness and top form, those days in Merano rather than Manchester sharpening his focus.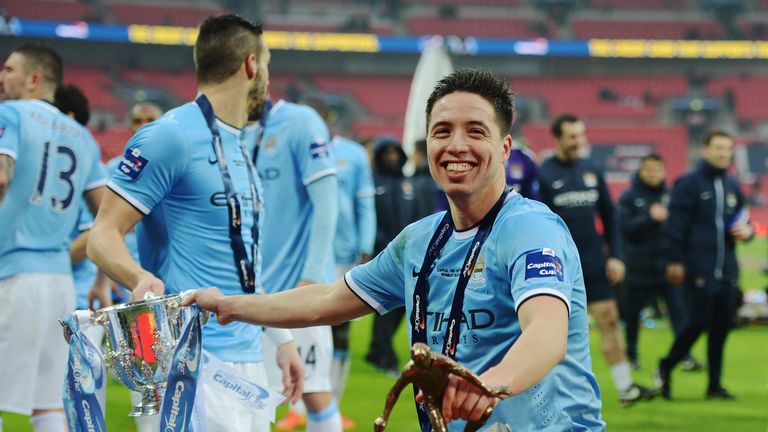 "Going back to France? I don't think so. I'd like to play in MLS because I love the culture in America. Coaching? Why not? I'm going to start to take my badges soon so that when I finish I can look forward straight away.
"But I still have four years left on my contract so what I want now is to be focused on my rehab. I'm going to work a lot in pre-season to come back as fit as possible with a new state of mind - then have a great season and win trophies.
"The happy ending of winning a trophy at the end of the season is the best feeling you can have. It feels great and that's what I want.
"I was disappointed, even though I was on holiday (in Italy), because I wanted to still be in contention to win the Champions League.
"That's my ambition and I will try to do everything I can to succeed next year."
Samir Nasri wears the New Balance Football Visaro range, a boot designed for players who 'Make Chances'. To find out more about New Balance Football go to newbalance.com/football or follow @NBFootball on Twitter and Instagram.