Middlesbrough defender Cyrus Christie has set his sights on promotion to the Premier League in his first season at the club.
The 24-year-old signed from Derby for an undisclosed fee in the summer and is looking to hit the ground running.
"I think everyone knows the ambition, we want to get promoted," he said.
"I don't think it really matters how we do it but obviously it's always better to go up as one of the top two. But the aim is to get back to the Premier League and I think everyone that's coming in, and the boys here, are vying to get this club back to the Premier League."
Middlesbrough have spent more money this summer than in any transfer window before, and more than any other Championship club so far.
Their outlay is more than £36m and that could yet rise with Boro talking to West Ham striker Ashley Fletcher, but Christie is welcoming the competition for places.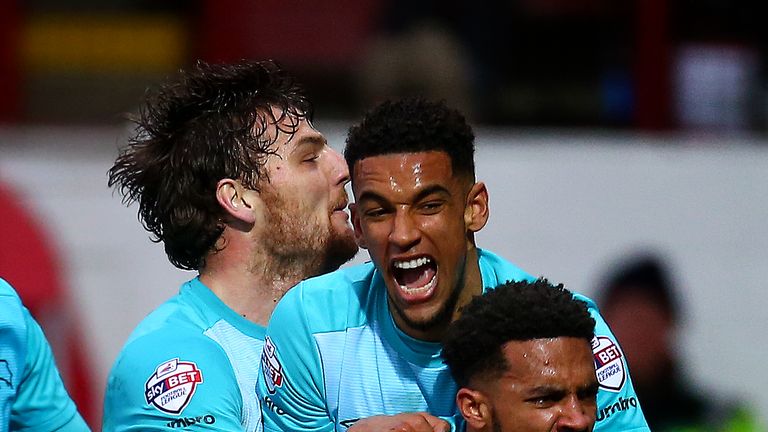 He added: "The competition out there is really healthy, We've got a lot of bodies in a lot of positions and I think everyone will be fighting for the same shirt and I think that can only benefit us."
Christie had to cope with losing an uncle, who was his role model, this summer and the new Boro recruit won't forget him.
He went on: "I want to go out there and do well for him and do well for this club.
"You come here and the boys work really hard. They're a fantastic squad and they want to achieve a lot of things and obviously they want to start with promotion this season."