Ryan Sessegnon discusses comparisons with Gareth Bale, his dreams of playing with his brother and Fulham's play-off hopes.
It's a fairly easy comparison to make, but an appropriate one all the same for a young left-sided player making a huge splash in the Sky Bet Championship.
Sessegnon is, however, an extremely grounded teenager, and it's never a comparison that he would make himself.
"It's great to be compared to someone of the stature of Gareth Bale, but I'm happy to be Ryan Sessegnon," he said.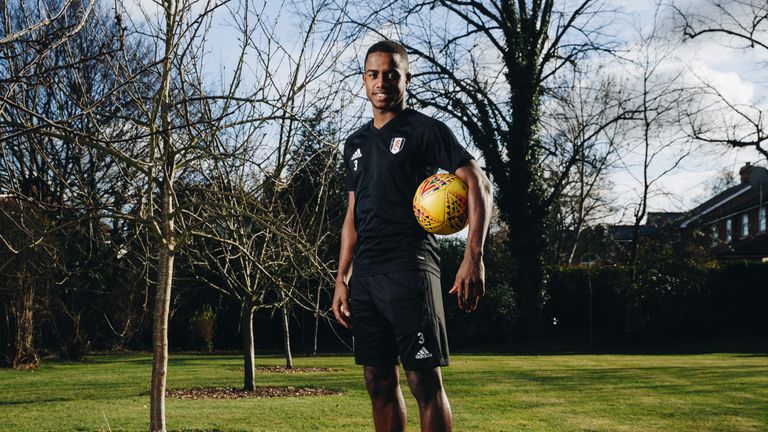 Sessegnon has been turning heads from virtually the day he made his debut last season. He has an awfully long way to go to reach Bale's lofty heights, but you could argue that he's made even more progress than the Welshman by the age of 17.
He has already made the move from left-back to left-wing, something Bale, who also made his Championship debut at 16, took a little longer to do.
The positional shift is reflected in his goal return. Sessegnon won Player of the Month in January after netting six times in four games for Fulham and has 11 for the season so far, which also included a fantastic hat-trick at Sheffield United in November.
Slavisa Jokanovic boldly threw him in last season at a time when more and more managers are showing increasing levels of reluctance to use young players, and Sessegnon is eternally grateful.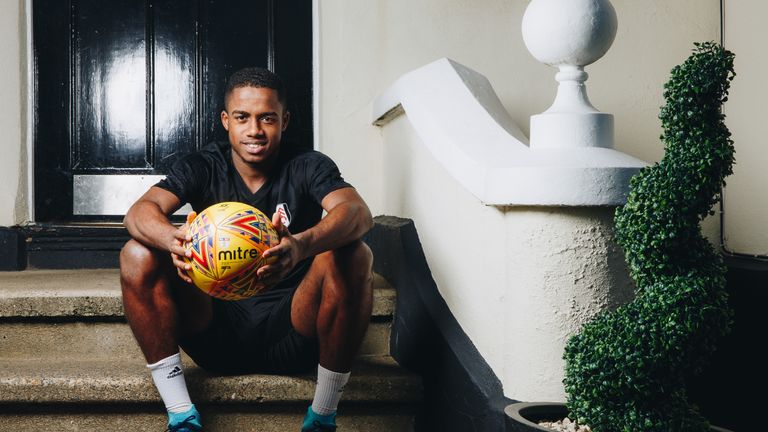 "He has been vital, massively important in my career," said Sessegnon. "Ever since he gave me my league debut away against Leeds he's put 100 per cent faith in me to play at this level. I didn't expect to be thrown in so early, at 16 years of age to be playing first-team football, but I'm glad the manager had the faith in me.
"It's been a massive confidence booster to know the managers picking you each game in a position where you're playing well, it gives you a lot of belief that you're doing the right things.
"[The goals] have been down to the gaffer playing me in a higher position allowing me to play further forward and scoring more and creating more goals. At this minute, I'm liking my role further up the pitch with the ability to contribute goals and assists and left wing is my preferred position."
Jokanovic's faith has been more than rewarded so far. Sessegnon was thrown in from the start for an EFL Cup win at Leyton Orient last season, and his impressive display led to a first league start at Leeds a week later.
A first senior goal followed a week later as Sessegnon became the first player born this millennium to score in the Championship, and he went on to score six more times in a total of 30 appearances last season.
While he was used relatively sparingly last season, he's been a virtual ever-present this campaign. So far he's made more than 50 club appearances and scored 16 goals. He doesn't turn 18 until the middle of May.
"It wasn't too bad in the first game because there were a few other young players making their debuts at the same time as me," said Sessegnon. "So having the others there going through the same thing as me helped.
"It's gone very quickly and the rise has been very sudden, but it's been a good transition from last season to this. Everyone knows I'm the youngest in the team so when the opposition does target me, my team-mates help me out and its credit to them for my performances.
"I think the more games I play with this team, the better. I'm eager to learn and think I'm improving as the season's progressing. My forward runs and my movement [are my main strengths], especially the timing of my runs into the box. But I still need to improve my finishing, my right foot and my crossing as well."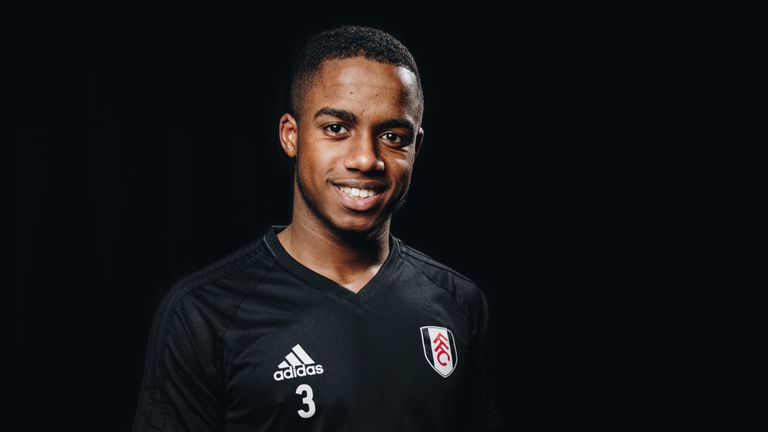 Sessegnon also has a twin brother at Fulham, Steven, who played a key role for England's Under-17s in their World Cup victory in the summer, but is yet to make his league debut for Fulham.
The duo have appeared together twice in this season's Carabao Cup, albeit for less than 20 minutes total as Ryan was only used as a late substitute in both games. The dream for both, Ryan says, would be to play regularly together at Fulham.
"That's what we want as a family and as a club," he said. "We want all young players to break through and hopefully my brother can make his league debut soon.
"We've always talked about it. Ever since we were young we always dreamed about playing in the same team as each other and doing that at Fulham would be great."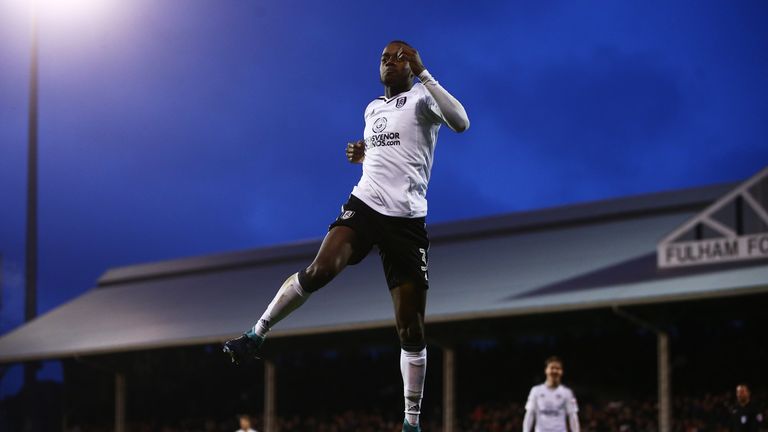 For now, however, Sessegnon's goals are fixed firmly on his own performances and hopefully another top-six finish in the Championship.
Fulham were the favourites heading into last season's play-offs, but underperformed over two legs against Reading and failed to make the final. Sessegnon hopes things will be different this time around.
"Getting into the play-offs is the goal and I think we can achieve that," he said. "Last season, we had a really late surge and I think we've learnt from that and we'll try to do it earlier this time around.
"This season, especially in recent weeks we've shown we can beat teams when we're playing well, but also when we're not performing as well.
"We were all devastated after that game [against Reading] and it took us a long time to get over that, but if we do make it this time around we're in a better position to make sure that it doesn't happen again."