Matt Targett discusses idolising Gareth Bale as a youngster, combining with Ryan Sessegnon, and his hopes for a Southampton future...
To say Southampton have a knack for spotting talented left-footed players would be quite the understatement.
Down the years, Wayne Bridge, Luke Shaw and - most notably - Real Madrid's Gareth Bale have been spotted rampaging down the left-hand side at St Mary's.
Southampton's Category 1 Staplewood academy is held in high esteem as one of the country's leading lights in youth development, with a vision 'to produce a first team year-on-year made up of 50 per cent Academy graduates who are world-class in their technical ability on the field and behaviours off the field competing on the European stage'.
Perhaps it is telling that the three players mentioned above all left the club to become full internationals and established fixtures in elite sides.
The latest prospect to come under the spotlight is Matt Targett. Currently on loan at the Sky Bet Championship's form side Fulham, the 22-year-old has become a mainstay in Slavisa Jokanovic's starting line-up - one that has gone 21 games unbeaten as they forge a ruthless charge towards automatic promotion.
A Saint to the very core, Targett was born-and-bred in nearby Eastleigh and was snapped up by Southampton's academy aged eight. Before his January move to the capital, that was all he had known.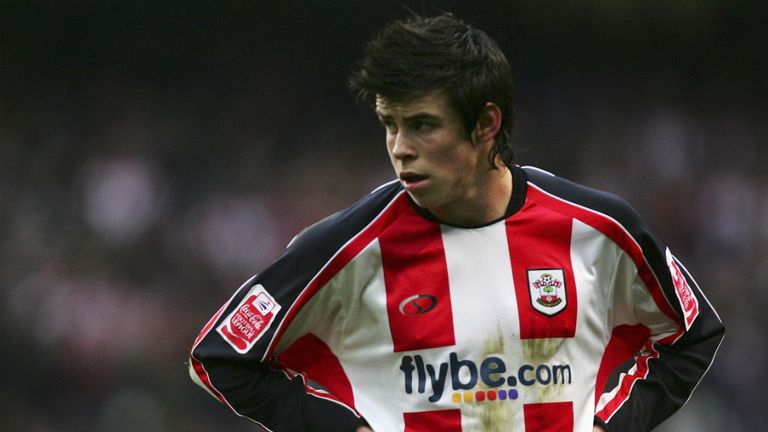 Speaking to Sky Sports ahead of Fulham's crucial clash with Millwall on Friday evening, live on Sky Sports Football, Targett said: "When I was growing up in the U8s through to U12s, Gareth Bale was just coming through.
"I used to go to watch every home game when he was playing and he was certainly my idol to start off with. He proved to be one of the people I could learn from as he played in the same position. I used to watch and study how he played, tried to learn what he did so that I could put his techniques into practice. It was very exciting to watch and a great person to learn from.
"Further on, when Mauricio Pochettino came in, I looked up to the likes of Adam Lallana, Rickie Lambert and all of the British players. There was a good bond there and it was nice to look up to."
A long-awaited senior debut came against Millwall in the summer of 2014 but in somewhat unfortunate circumstances, his emergence at St Mary's tied in with Southampton's signing of Ryan Bertrand from Chelsea. Despite his 27 Premier League appearances and being just eight games away from a half-century for the club, Targett had slipped beneath the radar.
But upon the turn of the year, the left-back's fortunes changed.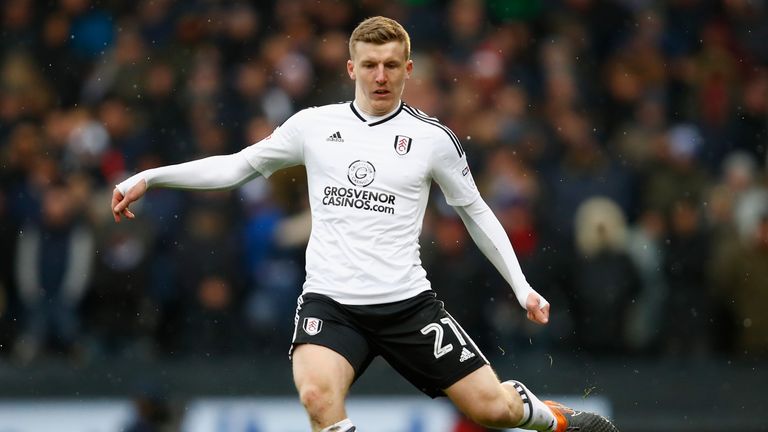 Fulham boss Jokanovic made three January additions in a bid to kick-start his side's floundering campaign. Alongside Cyrus Christie, who joined permanently from Middlesbrough, and Aleksandar Mitrovic, who moved from Newcastle on loan, Targett was given temporary respite from a frustrating season at St Mary's.
"We played Fulham in the FA Cup third round and I was on the bench for that," he said.
"Afterwards, the manager said to me that Fulham were very interested in me and I thought it was a great club to be at. They play some great football and are on a great run at the moment, just outside the play-offs at that point. It was an exciting moment for me.
"With Mauricio Pellegrino, he seemed to rotate his team quite a lot but not in the full-back positions, so I've had limited chances. When Ryan [Bertrand] has been fit, he's first choice and one of the first names on the teamsheet, so it has been very difficult. I just had to keep being patient, wait for January and then try to get out on loan, which I have.
"When I came, the team was already on a great run at that point, then they added in me, Cyrus and Mitrovic to the squad. I think that boosted the squad and we've hit the ground running. Mitro has been on fire for us, so as long as he keeps on scoring goals and we keep on winning, we've got a good chance."
Bale left Southampton to sign for Tottenham in 2007, but the Wales international went on to set an unwanted Premier League record having had to wait 24 games to taste his first victory in a Spurs shirt.
Naturally, the ill-fated beginnings ebbed away, early critics were forced to eat their words and the rest is history. But for Targett, his progress has been anything but stifled.
He already has 15 Fulham games under his belt ahead of Friday's trip to The Den. On the face of it, it is an unassuming figure, but when you take into account he is yet to taste defeat in white and has become a key peg in a backline that has conceded just eight goals in this period, you can begin to grasp the basics of this astonishing streak.
Targett's arrival has coincided with the continued success of multiple EFL award-winner Ryan Sessegnon, although the 22-year-old modestly plays down the impact he has had on the teenager.
"You could say he's been pushed further forward since I've joined and he's got more freedom to attack where he's showed all his qualities, got all the goals and assists, but it's been very nice to play with someone so talented down the left," Targett added.
"How I play, I like to pass the ball, get it down, not smash it long all the time. I think it was the perfect club for me to come to, a club that has a perfect style to complement how I play.
"I think I need to develop 10 yards more pace to be able to move forward! At the moment, I'm happy at left-back, that's my preferred position, but obviously if I wake up one day with extra pace then you never know, maybe I could!"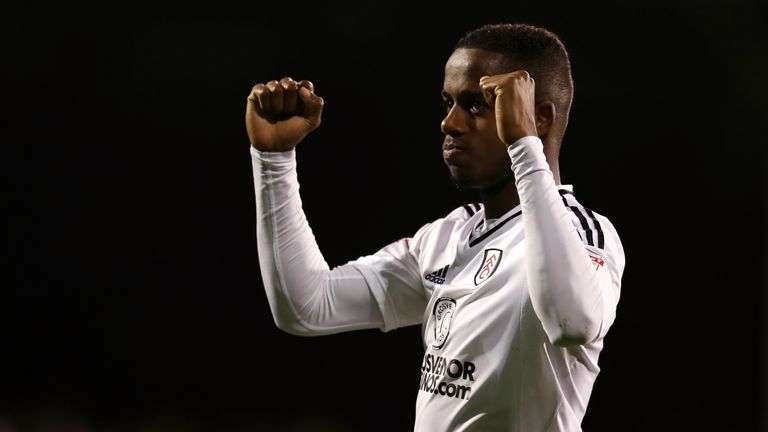 His initial loan spell in the capital is due to end when the Cottagers' campaign concludes, but with his parent club precariously perched in the relegation zone in the Premier League, it's destined to be an intriguing summer for Targett, despite signing a new five-year deal on the south coast in August.
The success is evident, the plaudits are deserved and his contentment is clear. But does the future lie in SW6 for Targett?
"We'll have to see," he said. "Obviously Southampton aren't in the best position in the Premier League at the moment and I'm very happy here. I've done well here so far and I just want that to carry on, to push on and get Fulham back in the Premier League. We'll have to wait and see what happens in the summer for both Ryan and myself, potentially.
"It would certainly be an option, but it would be down to both clubs agreeing a fee. I haven't spoken to anyone at the club, so I'm fully focused on doing a job here at Fulham.
"[Automatic promotion] is going to be difficult, but it's been amazing here; coming here playing week-in week-out, feeling like an important player. The fans have been fantastic with me, too, so it's worked out to be a great move so far. "
Don't miss the Sky Bet Championship clash between Millwall and Fulham on Saturday 20th April, live on Sky Sports Football from 7pm and Sky Sports Main Event from 7.30pm.