Fulham boss Slavisa Jokanovic urged 15-year-old Harvey Elliott to seize his opportunity after making him the club's youngest-ever player in their 3-1 victory at Millwall.
The winger, aged 15 years and 174 days, made his debut as a late substitute at The Den on Tuesday night and in doing so, he also became the youngest-ever player to have appeared in the Carabao Cup.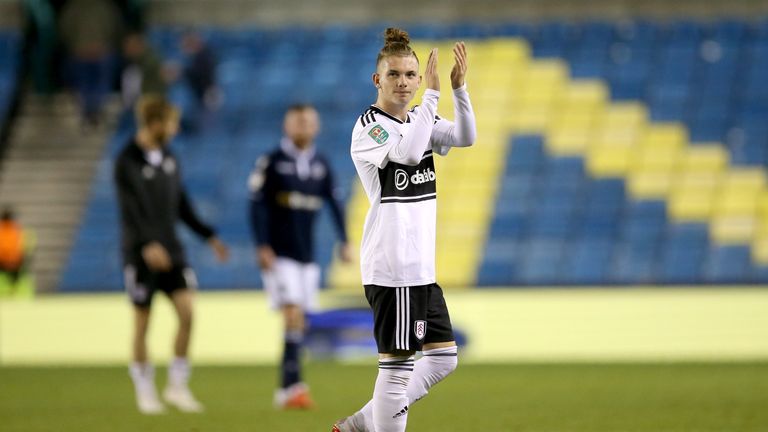 Joe Bryan, Luca de la Torre and Cyrus Christie each scored their first goals for Fulham, who impressed throughout, but it was Elliott who perhaps gave the greatest cause for encouragement, and Jokanovic said: "He is definitely a talented kid. At the end, he showed some of the quality. We believe in opportunities to test at the senior level.
"He moved the ball with quality and showed some speed. It's a great opportunity for him. We believe the future can be bright ahead of him. [But] he must be at school [on Wednesday] morning.
"He had some exams [earlier on Tuesday]. He didn't know [he had a chance of being involved]... I didn't want to put him in any trouble. I gave him the opportunity to test himself at this level.
"I don't know if I can in English use a wrong word but he is arrogant and positive. This kid shows the personality, like he says 'I want to show you I am a very good player; I want to show you'.
"I say, 'OK, if you can show me, I give you this opportunity'. A huge gap is ahead of him for improvement and to grow up and to be part of this profession."
Jokanovic also insisted he had not experimented with a new 3-4-3 shape, as Fulham progressed into the competition's fourth round, through concerns about the quality of their defending in the Premier League.
He had made 10 changes to his starting XI, but he said: "After four years [away] and six games in the Premier League, we're not thinking of a defensive 'crisis'.
"We played well, [and] in the last game against Watford, we fixed our defensive problem."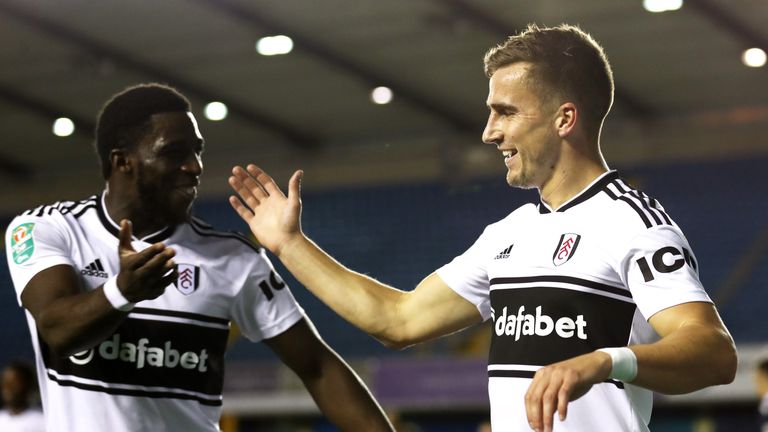 Millwall's only goal was scored by Tom Elliott, and against the run of play. Their manager Neil Harris had similarly made eight changes to his struggling team, retaining only goalkeeper Ben Amos, Jake Cooper and Jiri Skalak, and he said: "I said to them in the dressing room. 'Did everybody do enough to warrant a place on Saturday?'
"It wasn't harsh words, just a serious question and just a little thinking time for the players.
"I am searching for the formula and I will get it right. I will get us on the front foot and we will start winning games.
"I thought some of my players performed. We have to be respectful to the opposition and say they are good players. The timing of the goals was key.
"In the first half, we couldn't get near enough to the ball to make the challenges."