Fulham's Tom Cairney explains how Jimmy Bullard owes him £40 after a long-remembered prank, and more in Teammates 2.0.
Who's the best player on the pitch?
The best player, because the hardest thing to do in football is probably score goals, would be [Aleksandar] Mitrovic. I've left out a World Cup winner, it doesn't really make much sense, but Mitro has been brilliant for us. Ever since I've played with him he's been the main main.
Who enjoys a moan the most?
Kevin McDonald. Every player in our team would say the same. He will find anything and everything to moan about. Pre-season is a nightmare, he hates warm-ups, he just moans constantly so he's a nightmare for the fitness staff.
It ruins the last week of your holiday, because all you can think about is pre-season and getting battered. I don't like it, I'm not blessed fitness-wise genetically - I don't like it.
Which Fulham player is the biggest diva?
I'm going to say Stefan Johansen. He's going to hate me saying that, but it's him. If he has to do any media, or anything after about 1pm, when he could be going home, he will not be happy.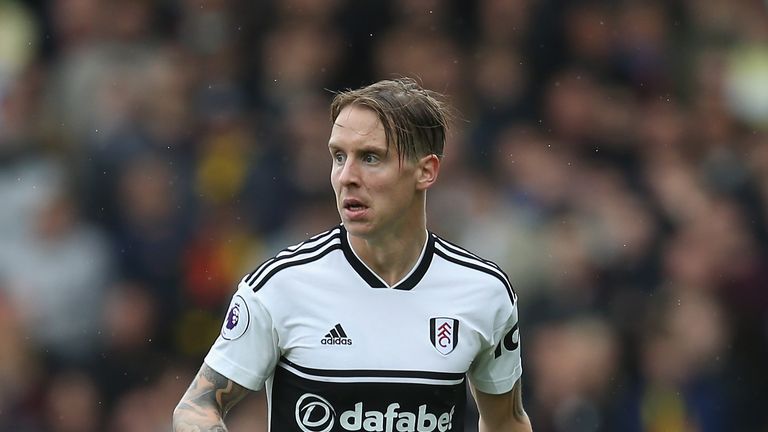 Who racks up the most fines?
Abou Kamara is late all the time. You have to be in by 9.45am, and have your breakfast by then, but he just strolls in at 10. If he had to be in by 11.45 he'd come in at 12.
The best fine is nutmegs. You get fined for getting megged in training and it's £20. It all goes to the Christmas do though so it's alright. [Ryan] Sessegnon has been megged a few times.
Johansen and Marcus Bettinelli collect it, we have sheets in the dressing room and you have to pay it by Friday or it's doubled. We're thinking of getting a chip-and-pin machine though - no-one carries cash any more, but everyone's got their card on them so there's no excuse.
When the music's on, who's choosing the tracks?
Dennis Odoi, randomly, you wouldn't expect it. It's quite hit and miss really, he has some old MJ, a bit of Motown, and some current stuff - and some love songs. We play away from home and we're blasting out Mariah Carey, I don't know what the home team are thinking when we're doing that.
I'd play 90s R&B, a bit of Usher, R Kelly and that type of thing. Usher's a banger, I always sing along. You Got It Bad is my favourite, it's big.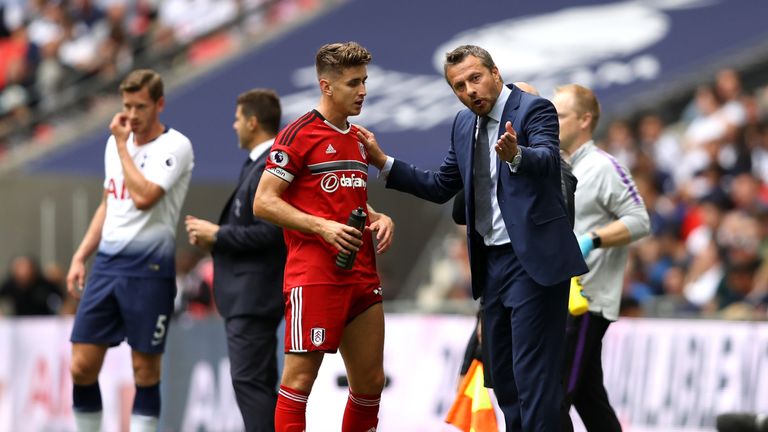 Who's got the best moves?
Abou Kamara has got to be. If you got on his Instagram, have a look at it - he's done the Drake In My Feelings challenge, he's done it and it's good.
My moves are ok, when I loosen up. I start a little bit side-to-side, like my mum, but I ease my way in.
Who's last to leave training?
Mitro, easily. He stays in the gym two or three hours after training, at least, doing weights. He's the only one of us who does an actual 9 to 5.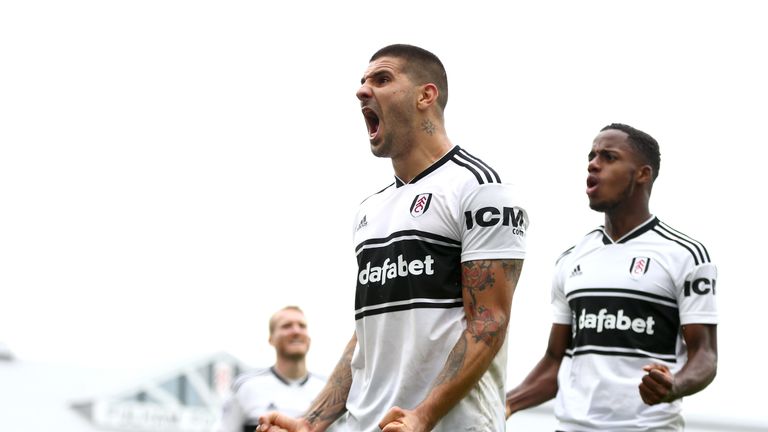 What are the initiations like?
They've been terrible. We did a thing where you can sing or pay some money towards the Christmas do, but it's a lot because you want them to sing. And there are some where we wish we'd taken the money, it was a shambles.
There's a lot of new players from different countries so it's hard for them, but I'd probably say the worst was Fabri. He was singing in a different language as well, the boys weren't having it one bit.
Who's the biggest teacher's pet?
Ooh. Teacher's pet? You've got to say Sess. He's done well, to say he's 12 years old.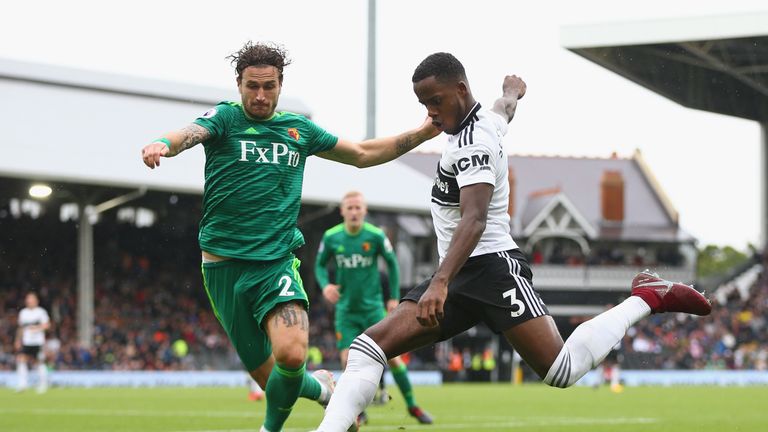 And what about the biggest book worm?
Dennis Odoi. He speaks about 12 languages, reads books that not many footballers do and travels London going to different coffee shops because he loves coffee.
Not many footballers read, but I'm not talking autobiographies. I'm talking… intelligent books, well it looks intelligent anyway. And he wears glasses, he's definitely the smartest.
Who turns up in the worst clobber?
Neeskens Kebano can wear some rascal stuff, like bright colours everywhere, top-to-bottom, everywhere.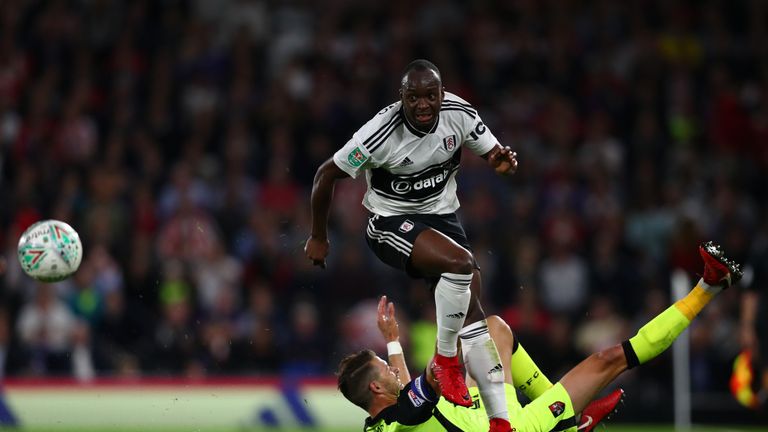 Jimmy [Bullard] used to do things to my stuff when I was young. I don't know if he remembers, I used to have these old Toms plimsolls when they were in 'fashion'. I paid about £40 for them, that was a lot of money to me at the time as I was 18 or something.
He just drew big smiley faces on them, drew himself, and he used to wear them in the gym to do weights. My head was gone. He offered to give me the money, but I said no, just keep it. It's a shambles.