Fulham boss Slavisa Jokanovic says Cardiff clash will not define season
Last Updated: 18/10/18 5:58pm
Slavisa Jokanovic said he was not feeling under any pressure as Fulham boss and stressed his side's trip to Cardiff on Saturday will not define their season.
Fulham sit just outside the relegation zone, three points clear of bottom side Cardiff, but any talk of the match being a six-pointer was dismissed by Jokanovic.
"After this game there are 29 more, and independent of the result on Saturday, the end of the game is not the end of the Premier League for us," he said.
"It's a long period ahead of us and there will be more tough afternoons after this game independent of the result.
Sessegnon bulks up for Premier League
"If we lose the game it's the same, there are another 29 games. It's not the last game for us, it's not the last game for Cardiff.
"We must be focused and ready for the game, not only the Cardiff game, all games in the Premier League are important to try and win the points.
"This trip is not close to the end, this season will finish in the middle of May and many different things will happen."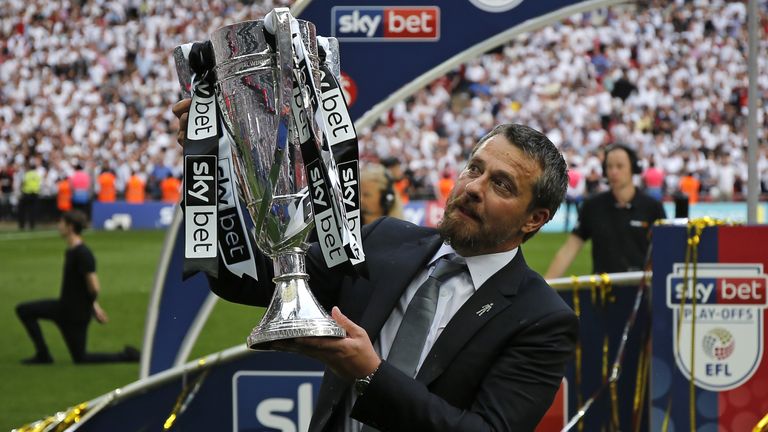 Jokanovic explained his target is not just to keep Fulham in the Premier League, but to see his side improve and play better football along the way.
When asked if he was feeling extra pressure given Fulham's league position, the Serb's response was straightforward.
"No," he said. "Eight games are behind us and for four years now Fulham supporters have been waiting to watch Premier League games at Craven Cottage.
"It is normal that people are nervous and not especially satisfied if we don't have a good result but it's part of the process and part of football.
"Our target is to improve, to play better football and win the game too."