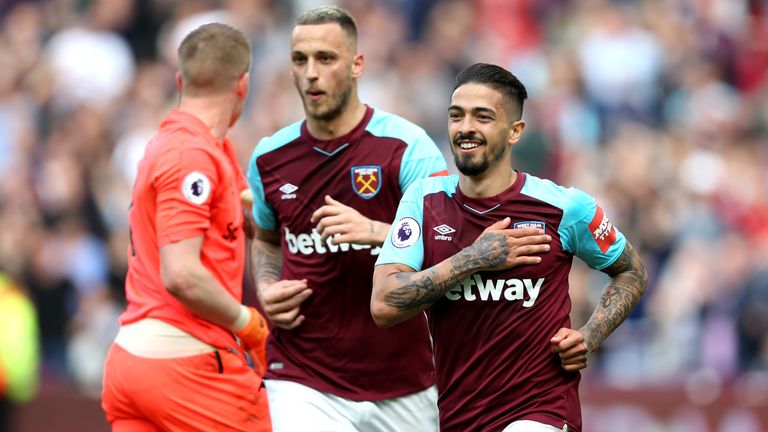 West Ham playmaker Manuel Lanzini is in contention for a long-awaited first appearance of the season against Fulham on Friday, live on Sky Sports.
The Argentine has been sidelined since suffering a serious knee injury while on international duty before the 2018 World Cup.
But Lanzini has been training for the last couple of weeks and could make a welcome return at the London Stadium.
"Maybe Lanzini and (Samir) Nasri can be included on the squad list," said Hammers' manager Manuel Pellegrini.
"They worked not only today but they worked the complete week. We will talk to the medical staff about whether we can use them.
"All four playmakers in our squad were injured, which is always difficult, so the return of both of them injects more quality into the squad."
Doubts continue to surround midfielder Jack Wilshere's fitness, however, with Pellegrini revealing he will be assessed again next week following a season hindered by ankle problems.
"We will analyse Jack Wilshere next week, then we will be more clear about his future."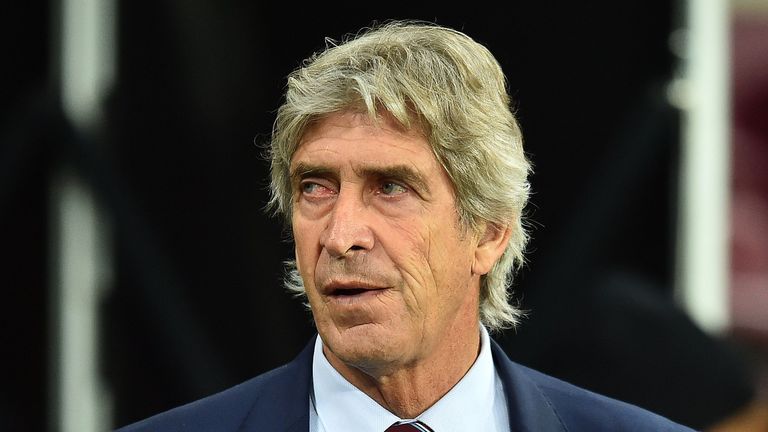 The West Ham boss is expecting a tough test against Fulham but believes the four days spent in Spain on a warm-weather training camp will help boost his squad.
He added: "We went to Spain and worked hard. The group were living together for 24 hours. We had some time to work and also to relax together. Now we have the game, so it was very useful.
"It's a tricky game against a team fighting not to be relegated. They have a good manager and signed a lot of good players, so it will not be easy if we don't play as we did against Liverpool and in the first 45 minutes against Crystal Palace.

"We must start the game fast and play well with a good tempo to get the result that we want.
"The mood of the squad is very good. We went away for a week, all of us together, and this was good. The last two games, we played well and we got good results.

"Now, we have the option to play at home to Fulham. It won't be easy, but we will see what we can do."