Billy Sharp and Chris Basham to miss Sheffield United's match vs Nottingham Forest
By Richard Cooke
Last Updated: 17/04/19 11:37am
Sheffield United manager Chris Wilder says he expects to be without Chris Basham and Billy Sharp for Friday's game against Nottingham Forest, live on Sky Sports.
Basham and top goalscorer Sharp sustained hamstring injuries in the 1-1 draw against Millwall last weekend.
United are three points off the automatic promotion places with four games to go and Wilder admits it is a blow to be without such important players at this stage of the season.
"It was really disappointing to lose them at key times, we lost Bash early on in the game and then Billy when we were 1-0 up," said Wilder.
"We're going to have to get over it. I don' think they're going to be right for the weekend but hopefully after that they'll be available so it's just the way it is."
With Norwich four points clear at the top of the table, the battle for the second automatic promotion place appears to be between Sheffield United and Leeds.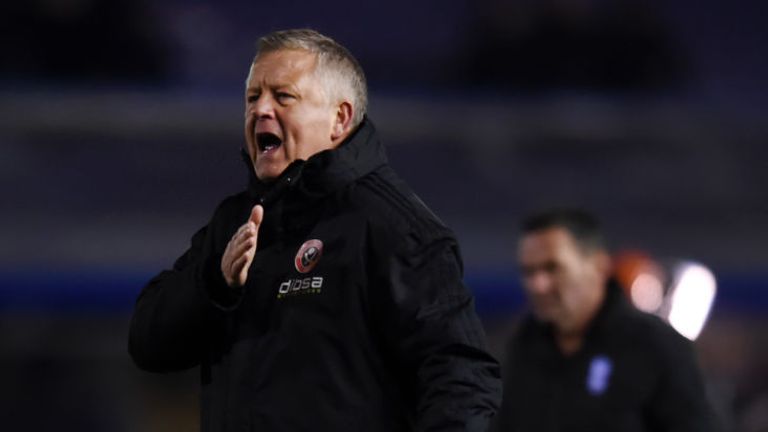 The two Yorkshire clubs once again swapped places last weekend when Leeds beat Sheffield Wednesday a couple of hours after the Blades' draw with Millwall.
Wilder believes any of the top three teams will deserve to go up if they win their last four games but he is proud of his team's achievements so far.
"You sometimes have to put it in perspective," Wilder added. "We're three points off second place and games at any stage of the season are there to win, especially at the back end of the season. You're going to see some strange results from here on in.
"I think any team out of that top three that wins four games out of four between now and the end of the season will deserve to go up.
"If it's somebody else other than us I'll be the first on the phone congratulating them.
"Do I think any team will do it? No, but we're all trying to do it and we're all trying to give it as best shot as we can."