Evans jailed for five years
Sheffield United's Ched Evans has been jailed for five years after being found guilty of rape while Clayton McDonald was cleared of the charge.
Last Updated: 20/04/12 5:03pm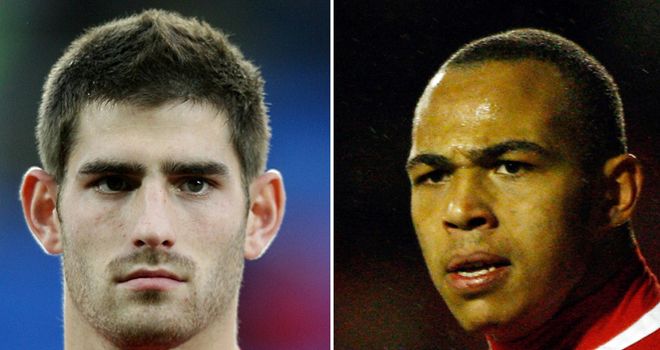 Sheffield United striker Ched Evans has been jailed for five years after being found guilty of rape.
A jury at Caernarfon Crown Court found the Wales international guilty of raping a woman who was "too drunk to consent to sex."
Fellow-accused Clayton McDonald of Port Vale has been found not guilty of the same offence.
Court proceedings were disrupted after McDonald was acquitted, prompting a brief adjournment.
The court heard that both men admitted they had sex with the woman, who cannot be named for legal reasons, but the prosecution said she was too drunk to consent to sexual intercourse.
In her evidence to police, the woman said she has no memory of the incident and believes her drink may have been spiked.
In a statement released via Sheffield United's website, Evans's lawyers said: "Ched Evans is shocked and extremely disappointed with the decision reached today by the jury at Caernarfon Crown Court to convict him of the charge brought against him.
McDonald's legal team said in a statement published on Port Vale FC's website: "Clayton McDonald has maintained his innocence from the start and is relieved at his verdict.
"However, he is very upset and disappointed regarding the verdict given to his lifelong friend, Ched Evans, whom he will continue to support in any way possible.
"Clayton would like to thank his family, friends, the staff and fans of Port Vale Football Club and his legal team for their continued support."
"Mr Evans firmly maintains his innocence in this matter and is being advised regarding an appeal of the decision."