Michail Antonio admits he felt 'embarrassed' after West Ham lost 3-2 to London rivals Tottenham.
The Hammers were leading 2-1 but two late goals from Harry Kane earned Spurs a victory that leaves West Ham limping in 17th place, just one point above the relegation zone.
"I don't even know what to say," Antonio said.
"I feel embarrassed because we know the importance of this game to the fans. We've done well, we've got the lead, they've come back, we've got the lead again and we've held out until the last seven minutes of the game.
"If we'd held on, we'd have got a good win for the team, moved up the table and moved on, but instead we made mistakes. We thought we'd won the game but we switched off."


"Our gameplan was working but the last six or seven minutes we just couldn't keep the ball out of our net."
Antonio scored his sixth goal of the season in the game, but he admitted: "The feeling when I scored was special, but that feeling has gone now.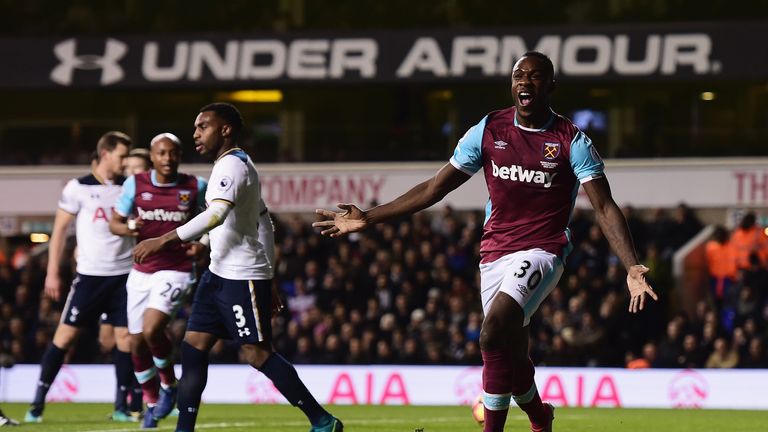 "All I am feeling is pain. It's just one of those things and we need to start over again."
Defender Winston Reid was sent off and will miss next week's Premier League game at Manchester United, a big blow for the Hammers.
"Winston will be a massive miss because he's a big part of our team," Antonio said.
"He played well and we need the players who are playing consistently well and he's one of them. Now, someone else is going to have to step up and show their best."