West Ham complete signing of Southampton's Jose Fonte for £8m
By Jefferson Lake
Last Updated: 21/01/17 7:42am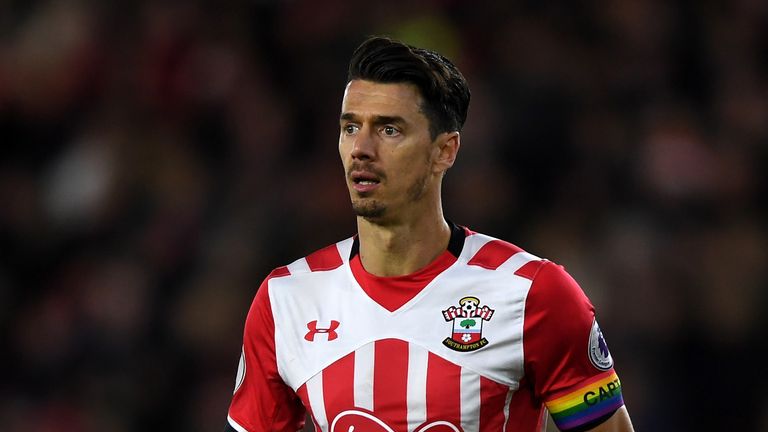 West Ham have completed the signing of Southampton defender Jose Fonte for a fee of £8m.
Fonte completed a medical and agreed personal terms with the Hammers on Friday evening after the clubs had agreed a fee for the player.
The Saints captain informed the club that he wanted to leave in the first week of the transfer window and he was forced to clarify on social media reports that he had rejected a new deal.
He will not be available for Saturday's game at Middlesbrough, but could make his West Ham debut at London Stadium when Manchester City visit on Wednesday February 1.
Fonte said: "I signed for West Ham because they are a great club and a very big club. They have a lot of fans and I have known for a number of years how passionate they are.
"The manager was also a very big influence. I thought that he really wanted me and that he sold me the project and the ambition of the Club.
"I also have part of my family living in London and they are big West Ham fans. It just made sense for me at this stage to join West Ham. It is a new challenge and a new beginning and I am looking forward to it.
"With the way that West Ham is going we can only look to be challenging in the top eight.
"I told the manager in conversations that we want to win and we want to win trophies. The ambition is big and we need to aim high.
"West Ham are a massive club and it is an exciting challenge and it should be for everyone. We all need to get together and start working."