Manuel Lanzini insists he is happy at West Ham and hopes to build on his own personal success next season.
The Argentine midfielder has been a stand-out performer for the Hammers this campaign and has arguably managed to fill the void left by Dimitri Payet in January.
Lanzini, who has scored eight goals and provided two assists in 38 appearances, has been linked with a summer move away from West Ham, with Everton and Liverpool mooted as potential suitors in the national press.
However, the 24-year-old says he is keen to remain with West Ham and is already looking ahead to next season.
"The season was good for me on a personal level," Lanzini, who is contracted to West Ham to at least 2020, told the club's website.
"At the beginning it was not great [as I suffered an injury on international duty in pre-season], but then I could achieve a good level.
"Dimi [Payet] is a great player. He left and it was not good news for the squad but luckily at the end I had a very good season.
"We achieved the points to stay in Premier League, which was the most important thing.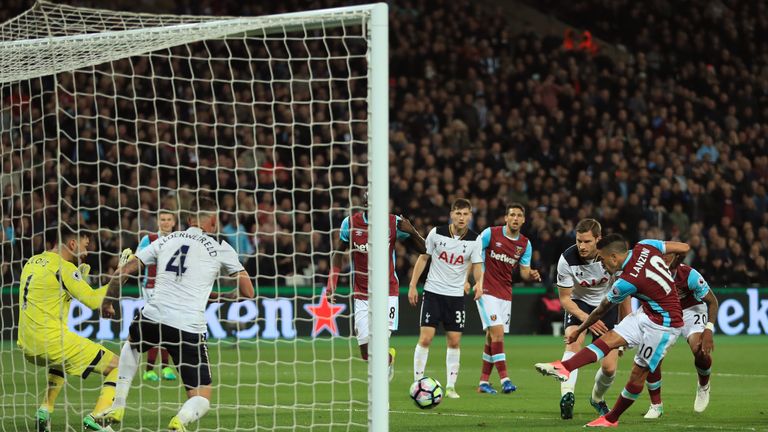 "We did not have a good start of the season, but now we need to think in the next game and the next season.
"For now, I am thinking of the next game then thinking of having good holidays with the family. I am very happy here.
"Next year, if we work hard, we will get a better result."