West Ham's deal for William Carvalho from Sporting Lisbon has collapsed
Last Updated: 25/08/17 8:00pm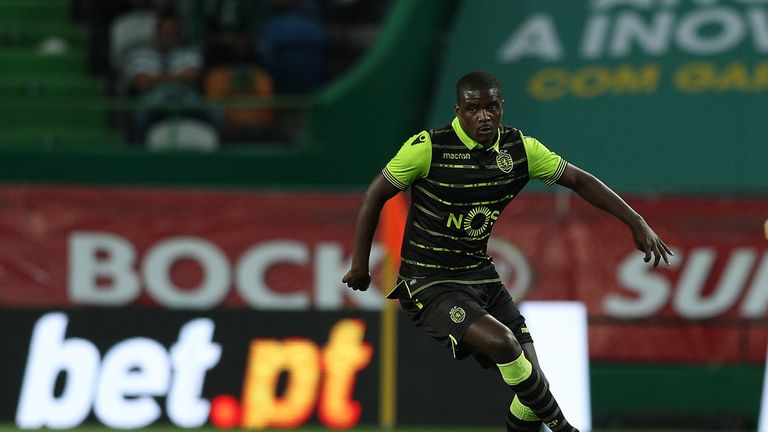 West Ham have pulled out of a deal to sign William Carvalho from Sporting Lisbon, according to Sky sources.
The Hammers decided to walk away after Sporting refused to lower their £40m valuation for the Portugal midfielder, and the London club also have concerns about Carvalho's fitness.
A senior source at the club said: "He just got too expensive and you have to say no sometimes.
"Also, he's not trained for three weeks. He has done no pre-season training - so he might have needed four-six weeks to be ready to play for us."
Carvalho was a member of the Portugal team who won Euro 2016 and has been linked with a move to West Ham all summer.
When asked about the situation on Thursday, Hammers boss Slaven Bilic said: "Nothing new. It is a position we have been trying to do that (strengthen) for a couple of seasons now.
"We need someone to boost our team, quality and everything."
But Bilic said the Hammers would not be panicked into buying a lesser player if the Carvalho deal collapsed, adding: "I think you say OK, no problem, we have good players.
"We are not talking about the quantity, we are not talking about boosting our squad. We are talking about boosting our game.
"The quality player not the quantity one. It is not easy to get them but we are doing our best."