West Ham's Aaron Cresswell backs Andy Carroll to make England World Cup squad
Last Updated: 09/10/17 11:41am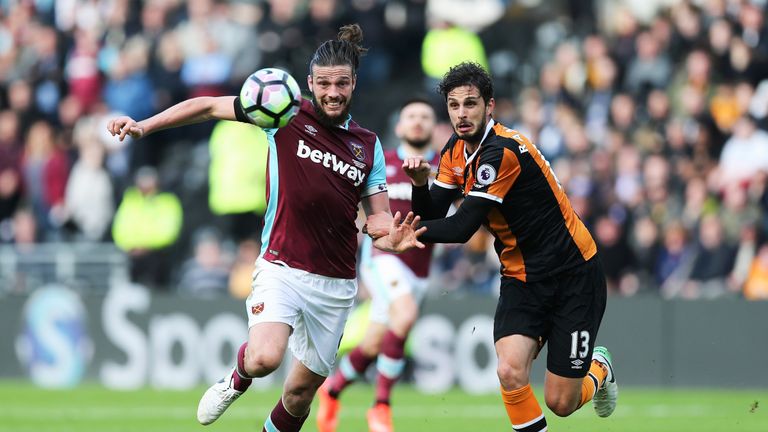 Aaron Cresswell believes West Ham team-mate Andy Carroll could play his way into England's squad for the 2018 World Cup in Russia.
Carroll won the last of his nine caps in October 2012 and has been blighted by injury for much of his five-year international exile.
But he is back in harness with West Ham after missing the start of the season with groin trouble, and Cresswell believes the 28-year-old's well-known aerial threat could be an asset in Russia next year.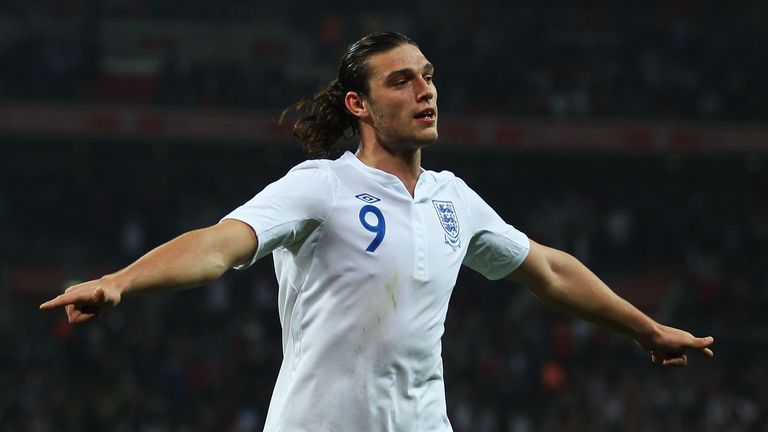 Asked if the former Liverpool and Newcastle striker could be part of the England squad again, Cresswell said: "Of course he can. Everyone knows what Andy is capable of, especially in the air, and you could say it's a different dimension and that different way of playing.
"If Andy stays fit between now and the end of the season, there is no reason why he can't be in contention.
"Everyone wants to be pushing for that World Cup spot and all you can do is keep playing your best week in, week out and hope to make that plane."
Cresswell's own prospects appear to be on the up after he made his first England start during Sunday's 1-0 win in Lithuania.
The left-back, who will be vying with the likes of Ryan Bertrand, Danny Rose and Luke Shaw next summer, almost marked his big chance with a goal, producing a powerful header only to be denied by home goalkeeper Ernestas Setkus.
Southgate's side could not deliver the kind of freewheeling display fans had hoped for in Vilnius, despite top spot in Group F already being assured, but next month sees prestige friendlies against Germany and Brazil at Wembley.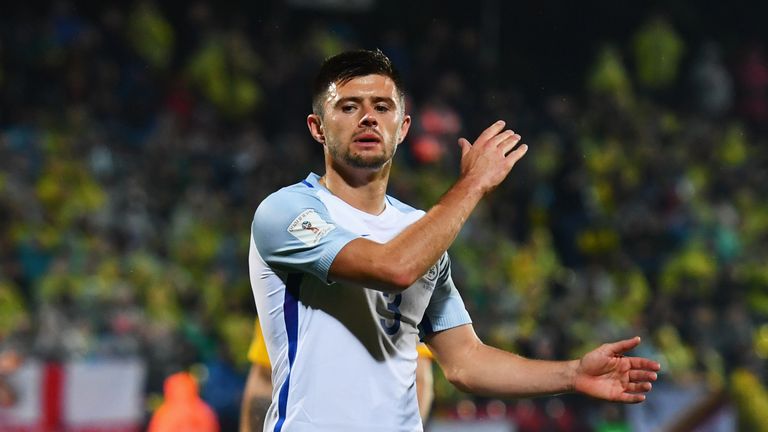 Both fixtures promise to provide greater spectacles than recent games against Lithuania, Slovakia, Slovenia and Malta, and Cresswell says the dressing room is already anticipating the double header.
"To start for England was something you dream of as a little boy. I'm proud to wear the shirt and play for England, but these type of games are never easy," he said.
"Germany and Brazil are going to be much tougher opposition and certainly tougher games but that's something the lads relish and look forward to.
"You want to play the best players in the world and in the next two games that's what we want to do. Hopefully we can learn from the experience and take it into the World Cup."