David Moyes to West Ham: Last chance to show his true qualities?
Last Updated: 07/11/17 8:34am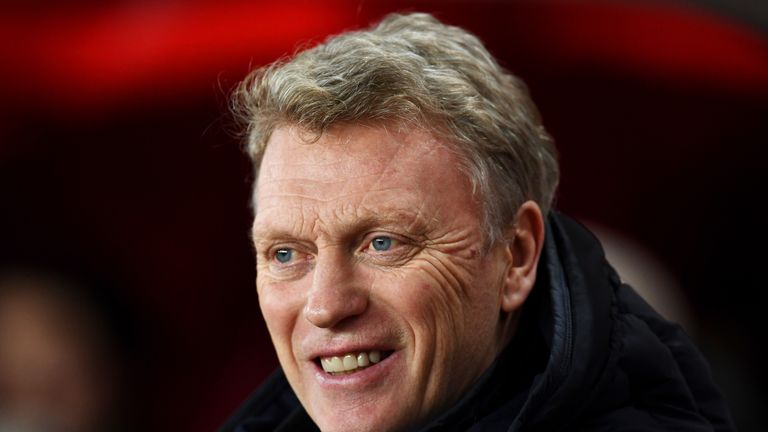 Can David Moyes take his chance at West Ham? It might be the last one he gets at this level unless he can offer up a reminder of his qualities as a manager, writes Adam Bate.
During his recent appearance on The Debate, Tim Sherwood brought up the example of Pepe Mel. Why, he wondered, was the Spaniard able to get a chance to fail at Deportivo after previously losing his job at Real Betis and West Brom? Would a British coach have been afforded yet another opportunity at the top level? Sherwood now has his answer.
David Moyes is the new manager of West Ham. One of the bigger jobs in English football comes his way despite having overseen Sunderland's relegation during his only season in charge there; despite having lasted only 12 months at Real Sociedad; and despite becoming a byword for the decline of an empire in his 10 months at Manchester United.
In a little over four years, a hard-earned reputation was all but shredded. Moyes came to be seen as a beaten man whose very demeanour represented the antithesis of success. This was the body language of defeat with his downbeat assessments now viewed as a hindrance rather than merely pragmatic. The Scotland job seemed the only card left in the deck.
Instead, he has a chance to redeem his reputation and remind everyone of the qualities that marked him out as a plausible candidate for that Old Trafford gig in the first place. A chance to show that for all the derision, this is a man of real substance. A man who has been named LMA Manager of the Year more times than Arsene Wenger and Jose Mourinho combined.
In short, Moyes must rediscover his confidence. Get his groove back. Locate his form. While the underwhelming response of West Ham supporters to his appointment is a challenging backdrop - there is already a 'Moyes Out' campaign underway - there is reason to believe he can do it. In many ways, the circumstances are certainly more appealing than in the past.
Replacing Slaven Bilic at West Ham is nowhere near as daunting as replacing Sir Alex Ferguson at the other United. Nor does it present the off-field challenges of an appointment abroad. This is more akin to those Everton and Sunderland assignments, and Moyes is entitled to believe there are greater parallels with the former than the latter.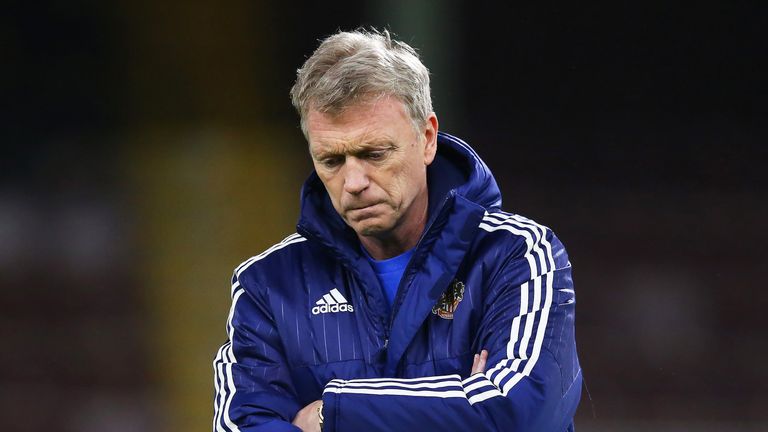 At Sunderland, as at Manchester United, he assumed control of a club whose manager had walked away rather than been pushed. Existing players who had been briefly galvanised by Sam Allardyce were left deflated by his departure and the club had neither the time nor the funds to finance a fillip. The underlying issues that had been there all along were laid bare.
West Ham appear more upwardly mobile and there is plenty for Moyes to get his teeth into ahead of winnable fixtures against Watford, Leicester and old club Everton. A manager who prides himself on defensive organisation is taking over the team that has conceded the most goals in the Premier League this season. Moyes will be more than justified in prioritising it.
In fact, there are those at West Ham who are likely to welcome a little more protection. Winston Reid is a fine penalty-box defender and in James Collins, Mark Noble and Pablo Zabaleta there are other solid professionals who can be expected to embrace the work ethic that Moyes favours. A good start and perhaps the new man can carry the group with him.
Criticised for being so quick to state that Sunderland were in a relegation battle last season, it may be that this is the dose of reality that is now required for the big names at West Ham. This is a team that finds himself among the bottom three in November, after all.
The hope will be that Moyes can provide much-needed clarity of instruction. In attack, his preference for a crossing game should suit the strengths of the team's target man Andy Carroll, who once denied Moyes' Everton a place in the FA Cup final in his Liverpool days. Javier Hernandez might be less enthused by his own reunion with his old boss.
Time will tell. But, for Moyes, it is all on the line now. On the face of it, salvaging West Ham's season should be straightforward enough. But given the travails he has endured in his last three appointments, Moyes will need to achieve the feat with some aplomb if he is to rehabilitate his own reputation in the process. The opportunities will not keep coming.