David Moyes wants end to past talk as he looks to West Ham's future
By Calum Wilson
Last Updated: 17/11/17 3:22pm
David Moyes says it is time to stop dwelling on his past as he prepares for his first game in charge of West Ham against Watford, live on Sky Sports on Sunday.
The Scotsman has had a trio of disappointing managerial experiences since leaving Everton in 2013, which saw him sacked by Manchester United after less than a year in charge before struggling at Real Sociedad and then Sunderland.
Moyes was appointed as Slaven Bilic's replacement at West Ham with the struggling side positioned 18th in the table and the new manager has been tasked with guiding the Hammers to safety.
Much of the discussion around the Scot's appointment has been centred on his most recent experiences, including being relegated with Sunderland last season, but Moyes says the focus should be on the games ahead.
"I could go back again and I could talk about the old days," said Moyes. "I could talk about winning Manager of the Year three times in a row. I could talk about getting the biggest job in the world or I could talk about going and being one of the only British managers who've ever had a job in Spain.
"I could do all that, but I think now it's time to stop talking like that and start talking about what's coming next."
Under Bilic, West Ham managed just two wins in the Premier League this season but Moyes refused to blame the Croatian for the slow start and instead is focusing on the reaction of his players.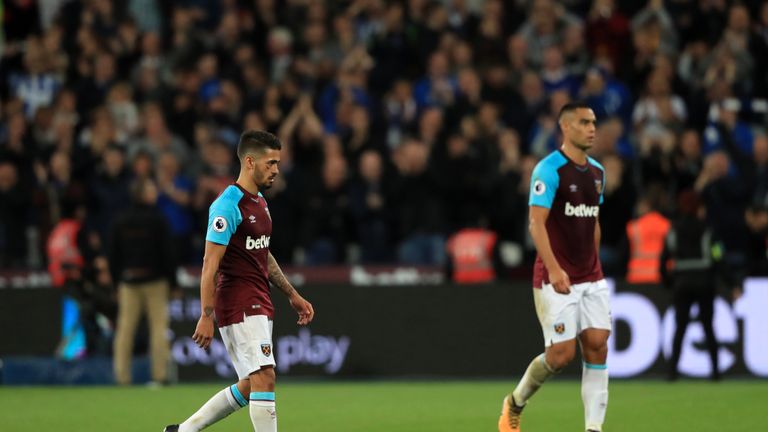 "I certainly wouldn't be one who would ever be critical of anybody before, but the players have told me what they think so we'll give them what they need to get better but they've got to be the ones who take a lot of the responsibility for what their actions are now," Moyes said.
"They've already come in, they've locked the dressing room and they've said 'we better sort this out among ourselves'. I don't know any manager who doesn't want players like that.
"You want players who take responsibility, who dig each other out and who communicate and I've seen that here. That gives me a big hope because you need players to take an ownership of what their performances."